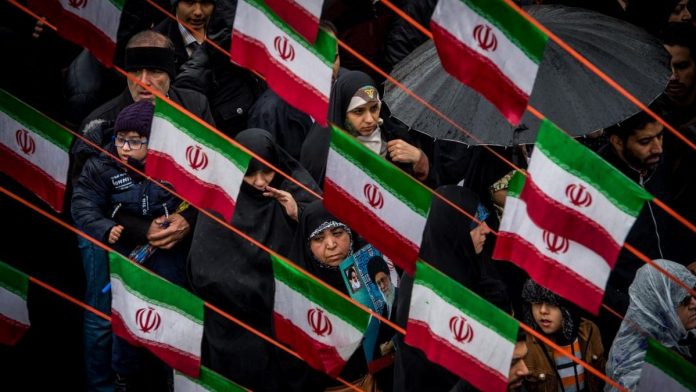 AvaToday caption
Dr. Kermashani 
In today's world, a variety of political, economic and health issues are interrelated to one another. In terms of any crisis and its political and economic aspects, government footprints somehow could be revealed subsequently. I try to uncover a thinkable delicate association amongst some global health problems and political-economic events across the world which could potentially divert the public opinion of the people across the planet.
Back in 2002, when the United States of America and England administrations were making a war case against the Iraq regime, all of a sudden the world was shocked by a rapidly spreading infectious disease with a fancy name SARS(Severe Acute Respiratory Syndrome). In November 2002, this form of atypical pneumonia began spreading rapidly around the world, prompting the World Health Organization (WHO) to declare the ailment "a worldwide health threat." Indeed, it was a signal for making a pandemic warning in that era. At the epicenter of the outbreak was China, where the outbreak of SARS infected more than 5,300 people and killed 349 nationwide. History is full of ironies: the epidemic caught China, at first, unprepared to defeat the disease 45 years after Mao Zedong bade "Farewell to the God of Plagues. (1)
While problems in the formal institutional structure and bureaucratic capacity accounted for the first official denial and inaction, the institutional forces unleashed from the terrain of state-society relations led to dramatic changes in the form and content of government policy toward SARS. (2)
The next huge global health issue appeared in December 2013 in Guinea and spread to Liberia and Sierra Leone in 2014 which was EVD(Ebola Virus Disease). The health systems in place in the three countries lacked the infrastructure and preparation to respond to the outbreak quickly and the World Health Organisation (WHO) declared a public health emergency of international concern on August 8 2014.(3)  Simultaneously, the global capitalist crisis had been facing a new catastrophic crisis in advance, i.e. another big wave of the Great Recession was getting closer to the peak at that time!
The third Outbreak for the world's people mind distraction was commenced in May 2015. This time the fancy name chosen for the new Pandemic was MERS (Middle East Respiratory Syndrome). As the name implies, its origin was in the Middle East, the place where the most chaos region complicated by international battlefield with the dominance of one of the most brutal synthetic religious terrorist groups ever so-called ISIS. In the same period of time, most European countries hardly looked capable of handling their own problems, let alone running the world. Still struggling to emerge from a deep economic recession, it was hit by a new wave of nearly one million refugees (4). A large number of them were seeking to rescue themselves from the violence and horrors of deadly international-civil war in Syria and parts of Iraq.
Now, The most recent apparently dangerous pandemic is going on as another familiar virus species named Coronavirus with a little genetically reshaped type called 2019-nCoV (Novel Coronavirus) which causes a new attractive name Severe Acute Respiratory Infection (SARI). Based on the WHO announcement it began in December 2019 from China. It is not necessary to go through details of the virologic and epidemiologic aspects of the infection itself. However, it is worth mentioning, there is no doubt that outbreaks followed by pandemics most often happen everywhere by different communicable diseases including various types of Viruses, but why it should have exactly coincided with major Crises or disasters!
What is clear, in terms of the last example, is that an unspoken economic war has already been started between USA and its allies including England and others versus China which is the main member of the SCO! Furthermore, it is a reality that during this unwritten complicated combat each side will attempt to slow down or even reverse the other side's economic affairs. Thus, the most effective and prominent way to achieve the above-mentioned goal is either to lever a natural phenomenon or to magnify an epidemic outbreak to the level of a pandemic using mass media. These sorts of international actions could easily be done by governmental propaganda as well as intelligence services.
After putting all of those different pieces of information together, we get to this sad truth that any global ballyhoo has a behind the scene horrifying view which most people are not aware of! It means that the mind-set of peoples across the world are constantly being controlled by governments unfortunately, but I strongly believe this vicious circle should be broken someday.
Useful Links/ Ref:
1,2- https://www.ncbi.nlm.nih.gov/books/NBK92479/
3- https://www.ncbi.nlm.nih.gov/pmc/articles/PMC5210305/
4- https://www.google.ca/amp/s/amp.theatlantic.com/amp/article/421545/