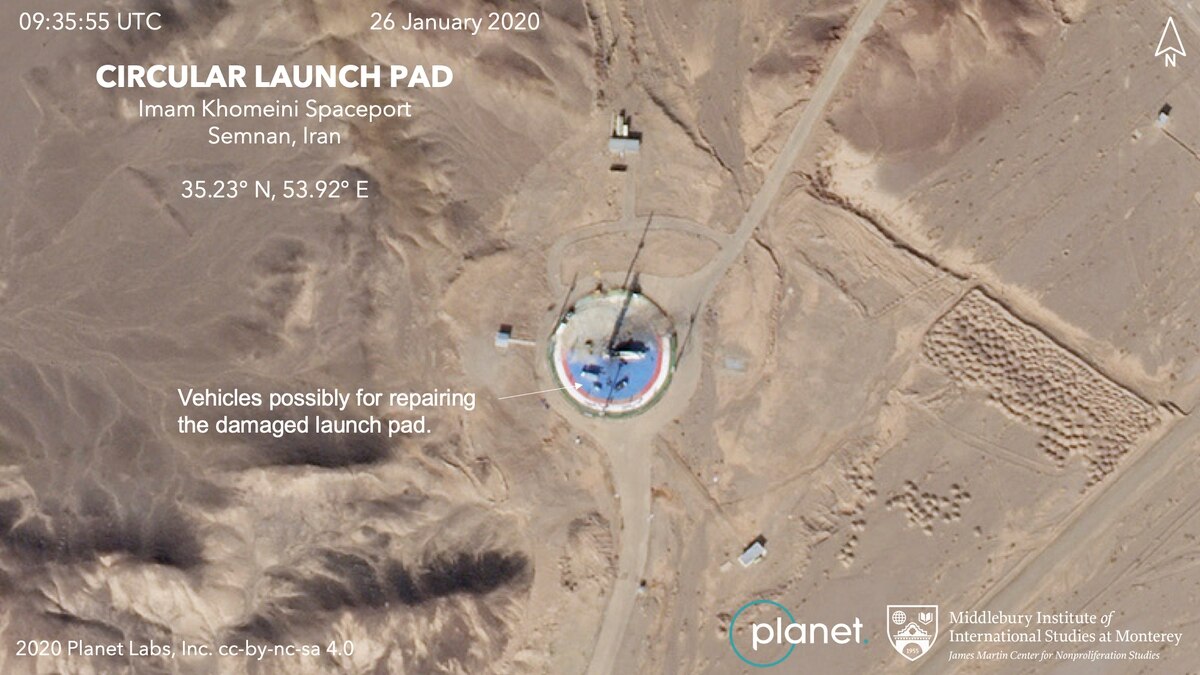 This Jan. 26, 2020, satellite image from Planet Labs Inc. that has been annotated by experts at the James Martin Center for Nonproliferation Studies at Middlebury Institute of International Studies shows preparations at a rocket launch pad at the Imam Kho
Iran will launch a satellite on Sunday and US officials declared that it is a cover for Tehran's missile program.
According to the official IRIB news agency, Iranian Minister of Information and Communications Technology Mohammad Javad Azari-Jahromi announced the plan and said that "the Zafar satellite will be placed in orbit today from Semnan at a speed of 7,400 kilometers."
Iran has failed twice last year to carry out satellite launches.
"The United States says it is concerned that long-range ballistic technology used to put satellites into orbit could also be used to launch nuclear warheads," said Reuters.
Tehran denies any linkage between this scheduled satellite launch and its missile development program and insists it has never pursued the development of nuclear weapons.
US President Donald Trump has reimposed sanctions on Tehran since 2018, wishing to alter the Islamic Republic's behavior.
Part of the sanctions are aimed at preventing Iran from developing its missile program.