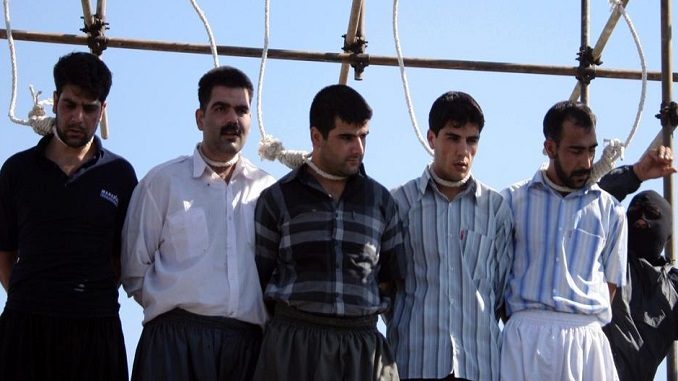 AvaToday caption
Islamic Republic's judiciary on Tuesday sentenced an Iranian national Amir Rahimpour to death for "spying for the US' Central Intelligence Agency (CIA) and attempting to pass on information about Tehran's nuclear program," local media reported.
"Amir Rahimpour who was a CIA spy and got big pay and tried to present part of Iran's nuclear information to the American service had been tried and sentenced to death," Iran's Fars News Agency quoted the Iranian judiciary spokesperson, Gholamhossein Esmaili, as saying.
"Rahimpour will see the consequences of his action soon," Esmaili added. He noted that the sentence was upheld by the country's Supreme Court.
Tensions between Washington and Tehran have reached its peak since last month after Iran's top general and commander of Iranian Revolutionary Guard Corps's Quds forces Qassem Soleimani and Hezbollah chief Abu Mahdi Al Muhandis were killed in US strikes in Iraq on President Donald Trump's order.
Iran was accused of carrying out attacks against US forces in Iraq and Syria before the General's death.