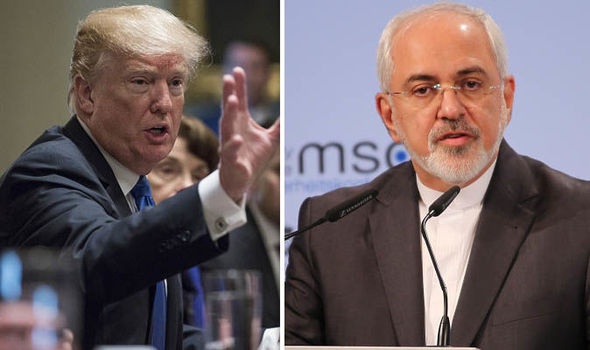 AvaToday caption
US President Donald Trump said in a tweet sent late on Saturday that his country will not remove sanctions in order to have Iranian authorities on negotiation table, Reuters reported.
His remark came after Iranian Foreign Minister Mohamad Javad Zarif said in an interview that Tehran will accept negotiation with US, if Washington lift the international sanctions.
"Iranian Foreign Minister says Iran wants to negotiate with The United States, but wants sanctions removed. @FoxNews @OANN No Thanks!" the US President tweeted in English on Saturday and later in Persian, too.
 Tensions between Washington and Tehran have reached its peak since last month after Iran's top general and commander of Iranian Revolutionary Guard Corps's Quds forces Qassem Soleimani and Hezbollah chief Abu Mahdi Al Muhandis were killed in US strikes in Iraq on President Donald Trump's order.