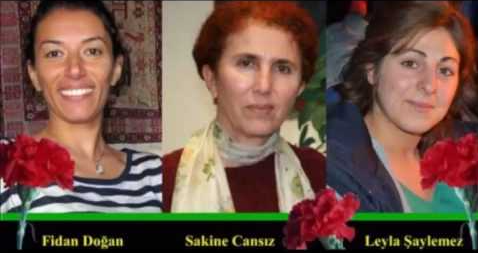 By Banafsheh Zand for ISICRC
During its 40-year reign, the Khomeiniist regime has turned Turkey – which has willfully gone along at every turn – into a staging ground for its extensive intelligence operations. The main aim has been to conduct surveillance and threaten opponents of Tehran's regime, who have fled Iran and, due to a paucity of options, have had to take asylum in Turkey.
Iran's pressure on its opponents in Turkey has been applied in various ways. For over three decades, opponents of the ruling Shia clergy have stressed that Turkey has given Tehran license to kidnap or kill its opponents on Turkish soil. This has continued even during periods where Tehran-Ankara's relations were dicey. It is natural, then, that a large number of Tehran's intelligence agents have opponents, such as political and human rights activists, in their sights.
Some of Tehran's intelligence activities against asylum seekers and political opponents are accomplished through the marked infiltration of agents into the enclaves of refugee activists. Despite the publication of numerous reports of the disappearance of Iranian refugees on Turkish soil, only a few cases have been taken by the Turkish government against Iran's intelligence agencies and their agents. Izmir is said to be the hub for Tehran's agents in Turkey. The Iranian consulate in Erzurum, close to the Iranian border is said to be the main center for holding those who have been kidnapped, prior to their re-entry into Iran.
The Khomeiniist regime's intelligence agents and their operations in Turkey did not just stop at Iranian activists on Turkish soil, however. In 2013, Turkish media and various Turkish officials reported the details of the brutal murders of Sakîne Cansiz, Fidan Doğan and Leyla Şaylemez, three female Turkish activists, founders of the PKK, and the perpetrators behind this heinous crime were said to have been the regime in Iran and the Turkish government working together.
The following are facts surrounding only a handful of the long list of disappearances, abductions, and assassinations of opponents of the Khomeiniist regime in Turkey; a list, with details about many more victims, has also been provided at the end of this article. Two of the below highlighted cases are those of the kidnappings of two well-known Persian-language TV presenters. The fate of these two still remains unclear.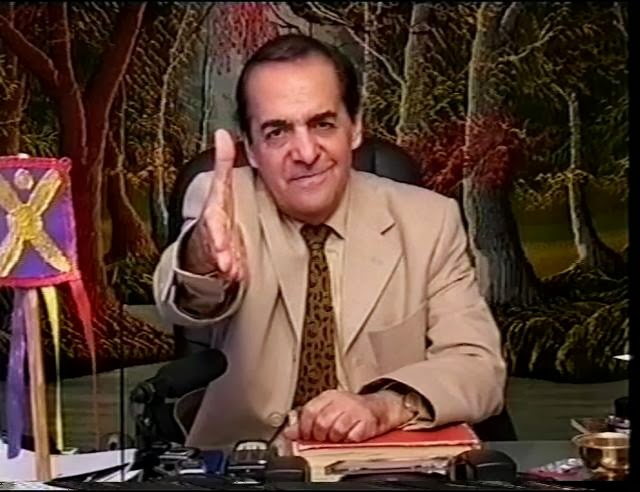 Foroud Fouladvand, (born Fath'ollah Manouchehri) an Iranian national who was granted refugee status in the United Kingdom, was founder and leader of the group Anjoman'eh Padeshahi'eh Iran (API), which campaigned for the restoration of the Iranian monarchy. API ran a modest but effective satellite channel entitled "Your TV" that had been operating in London, since 2002. On January 7, 2007, Fouladvand accompanied by two API supporters, Alexander Valizadeh (aka Kourosh Lor), an Iranian/ US citizen, and Nazem Schmidt (aka Simorgh), an Iranian/ German citizen, travelled to Turkey, where he had arranged to meet up with individuals who had pretended to be Iranians claiming to support API but who, in actual fact, turned out to be Tehran's intelligence agents. A car that Fouladvand and his companions had rented in order to reach their meeting place with the phony refugees was later found abandoned, its windows broken and without its number plates. The three men were thought to have been kidnapped in Yüksekova, a district of Hakkari Province in Turkey , close to the Iranian border.
Amnesty International reported that Foroud Fouladvand may have likely been held in Tehran, in a detention center run by the Ministry of Intelligence and the Islamic Revolutionary Guards Corps (IRGC). The same report notes that he was charged with Harb (combatant against God), which is a crime punishable by death under the Khomeiniist regime's Sharia law statutes. It is believed that he may have perished under interrogation and torture. There is no further information relating to the whereabouts of Alexander Valizadeh and Nazem Schmidt, or any trial proceedings relating to their cases, either.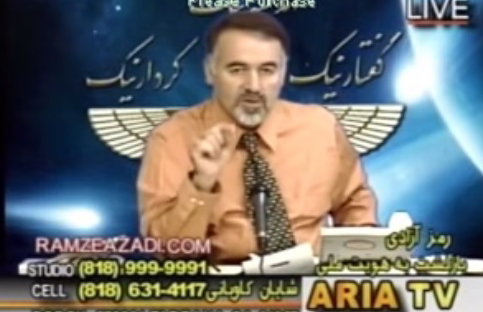 Shayan Kaviani (born Asghar Kazemi), a supporter of Iran's monarchy, was a popular TV presenter who, over the years, expressed his views on L.A. based Persian-language TV networks. A naturalized American, in the fall of 2011, he traveled to Turkey, where he was kidnapped. All efforts by his wife, son, extended family and friends have gleaned no result. The FBI officially confirmed that Shayan Kaviani flew out of LAX, on September 24, 2011, and was staying in the Aksaray and Laleli neighborhood. He disappeared one day after his last phone call to his family. The Kaviani family in the US have emphasized that a woman named Aida, who lived in Iran, and was a financial contributor to his TV program, was in constant contact with Shayan. Promising to set up a television station, Aida covered both Shayan's travel and hotel costs in Turkey. They believe that she approached Shayan on behalf of the Islamic regime. Various sources have reported that he is still alive but is being held in solitary confinement and under severe torture in prison in Iran.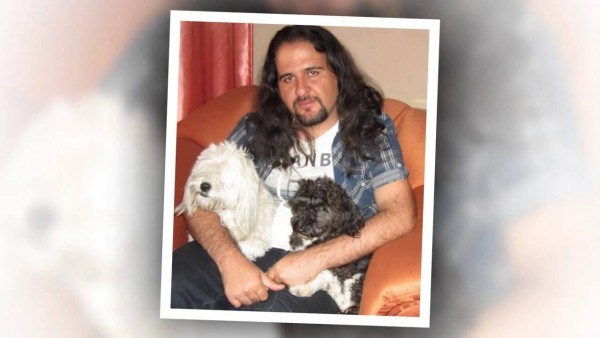 The lifeless body of 34-year-old Jamal Hosseini, nicknamed Esfandiar Bahrames, was found behind his desk in August 5, 2014, in the apartment he shared in the city of Nevşehir, in Turkey. Hosseini was a founder and editor of Human Rights Activists in Iran (HRANA), one of the important sites that has detailed Human Rights violations at the hands of the Khomeiniist regime.  When Turkish police entered the crime scene, they found blood on his body and in various parts of his house; yet the medical examiner who accompanied the police claimed that he may have had a stroke. However, Zhiar Gul, BBC Persian correspondent in Turkey, had reported that Hosseini had received several threats. In an interview several months prior to his suspicious death, Hosseini said: "HRANA's activities were a thorn in both the Turkish and Iranian security forces side." He was concerned about the cooperation and collaboration of the Iranian and Turkish intelligence forces attempting to assassinate him and his colleagues. One year after Hosseini's death, Radio Zamaneh reported that Turkey still could not explain the cause of the death of this most prominent Iranian human rights activist. He had lived in Turkey for ten years before his suspicious death.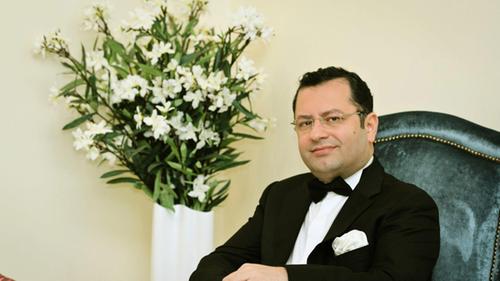 Saied Karimian, founder and owner of the Dubai-based GEM Group, which operates more than 20 satellite Persian language television channels and an entertainment group, was shot dead by unidentified gunmen in Istanbul. Karimian, 45, and his Kuwaiti business partner, Mohammad Metab Al-Shalahi , were driving in the Maslak district at 8pm onSaturday, April 29, 2017, when their vehicle was blocked by a Jeep. According to reports, two masked shooters got out of the Jeep before opening fire. Karimian, a British national, died at the scene, while his business partner died in hospital. The jeep was later found abandoned and burned. Istanbul police has continued to decline to comment on the shooting.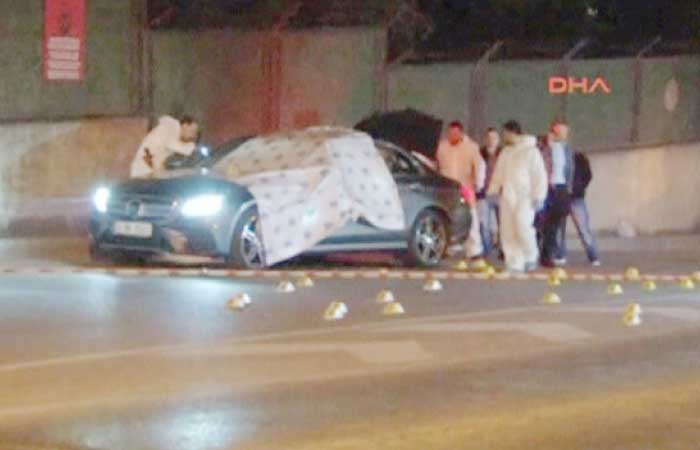 In 2016, a revolutionary court in Tehran had tried Karimian in absentia, sentencing him to six years in prison on charges of "acting against national security" and "propaganda against the state."