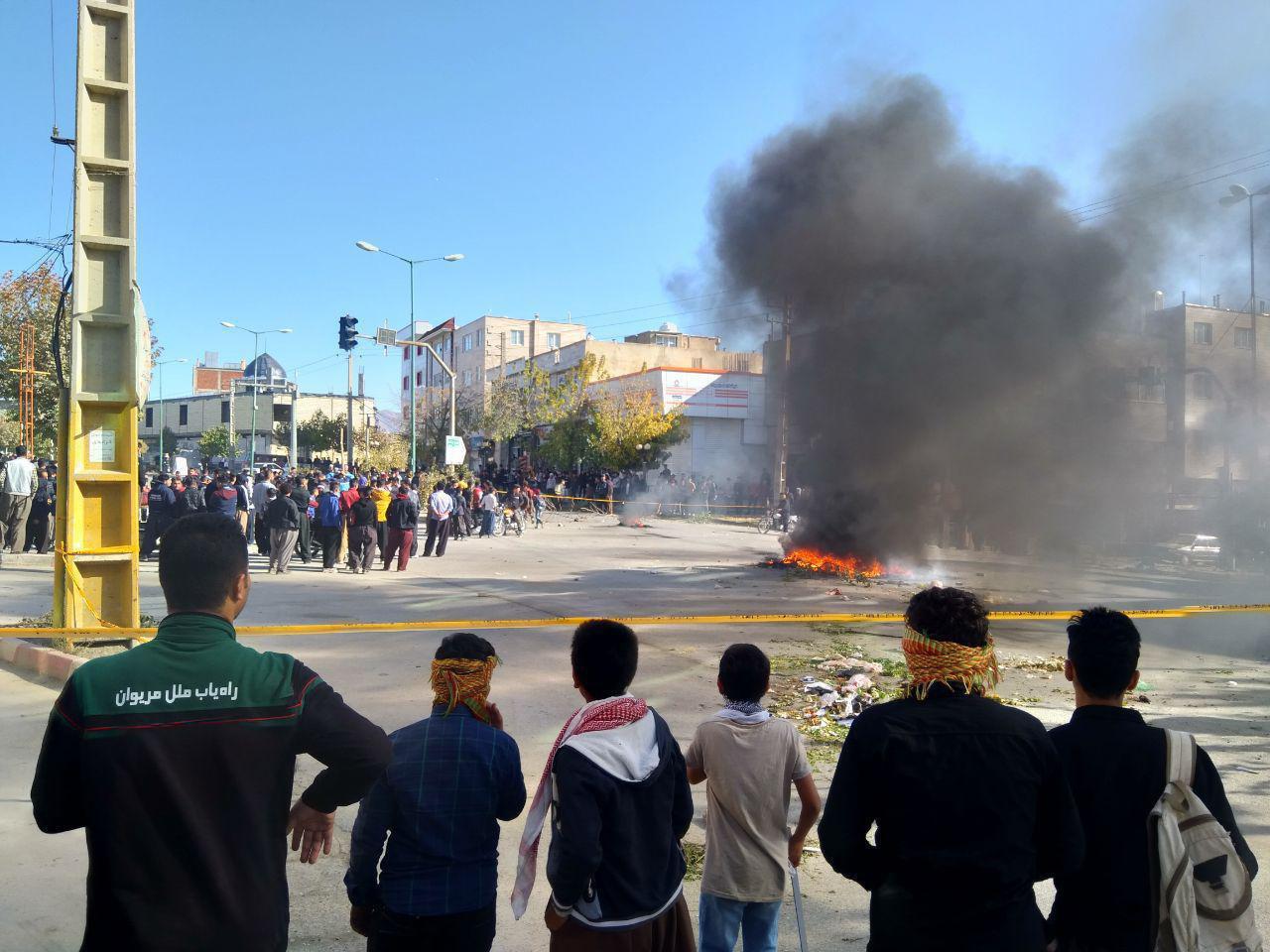 As nation-wide protests against fuel price hike spread across Iran, situation in the Kurdish city of Mariwan deteriorated, Avatoday correspondent said.
At least 6 civilians were killed by security forces and more than 50 others were wounded.
"The city's three main banks and the ministry of education were torched since yesterday," he said.
According to the reporter, a military vehicle of revolutionary guards was also torched on Sunday and an IRGC colonel was killed.  
"Iranian Revolutionary Guards are shooting people," he added.
An activist from the city of Mariwan told Avatoday on Saturday that the city's sky was covered with heavy smokes as peaceful protests turned violent on Saturday.
He also said the security forces are beating civilians with baton and using tear gas, water machines and gunshots to stop the nation-wide demonstrations.
Since the hike, Iranians in major cities have abandoned their cars on the streets and joined the nation-wide demonstrations.