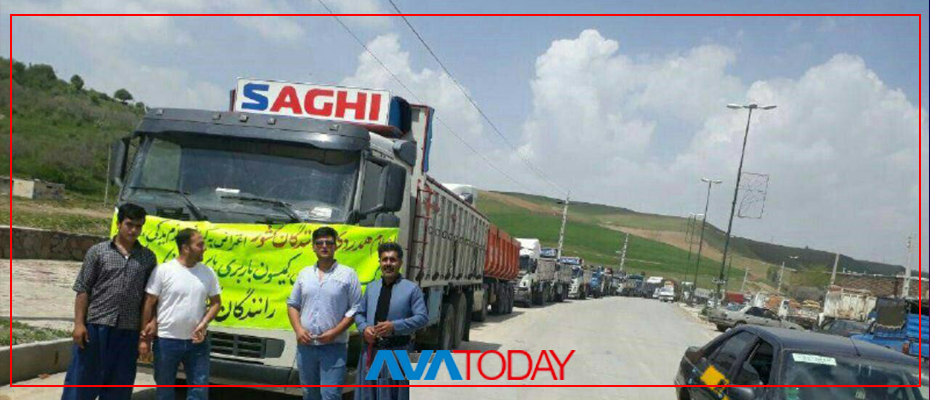 Several Iranian factories were shut down on Wednesday due to the lack of materials as the strike of Iranian truck drivers over low wages and high costs of spare parts, spreading across the country for about a week, now. 
"The Kurdistan Tractor Factory has not been generating since yesterday as the truck drivers are on strike and raw materials have not been transferred to Kurdistan from main factory in Tabriz," a worker at the factory told Avatoday. 
Hundreds of gas stations throughout the country are closed too as gas is not being transported by the truckers. 
Videos obtained by Avatoday shows that several factories are carrying raw materials and distributing the final materials to the market by pick-ups instead of trucks. 
Truck drivers in Iran went on a general strike on Saturday for the second time in the last four months. The truckers went on strike first time on June 2 for eleven days.
The US President, Dona Trump withdrew from Iran Nuclear deal on May and imposed new sanctions on Tehran. The Islamic Republic is facing severe financial crisis since then.
Dozens of foreign companies have left Iran since the US sanctions.
Iranian currency hit another record low of 19,000 Toman against US dollar on Wednesday.