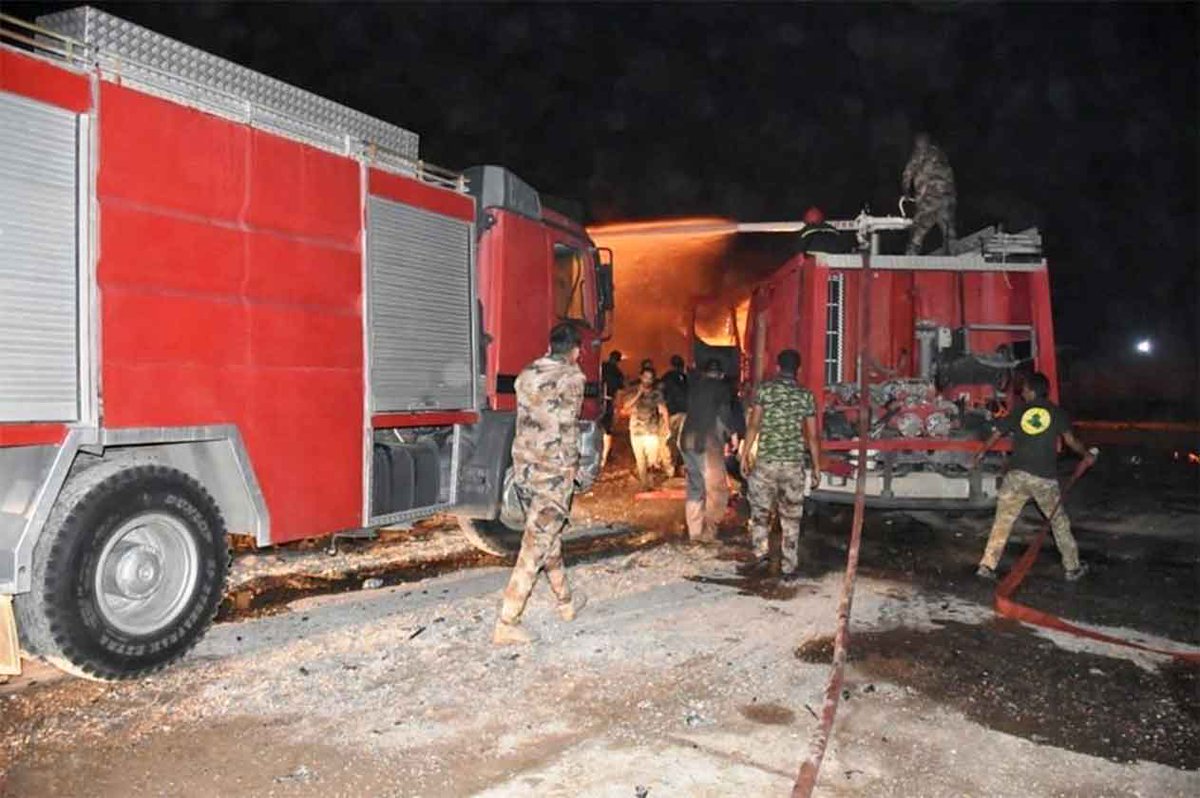 Iraqi Shiite militia holds US responsible for its members death
A drone attack at a weapon depot belonging to pro-Iran Shiite militias of Hashd al-Shaabi in Iraq's Anbar Province left 21 members of the organization dead, local media confirmed.
Hashd al-Shaabi has responded to these attacks and said it hold US responsible for its members death.
Local media also reported after Iranian Revolutionary Guard Corps Quds forces were stroked in Syria's al-Bukamal in late Sunday, they withdrew to Iraq's Anbar province, where the attack happened in early Tuesday.
A series of drone explosions in Baghdad, allegedly by Israel, attack Iranian forces and their proxies in the region amid Iran's escalation of violence in Syria and Iraq. 
Local Iranian media as well as Syrian outlets have not reported the news and officials denied the explosions, while some Iraqi outlets and Saudis have fully covered the attack.