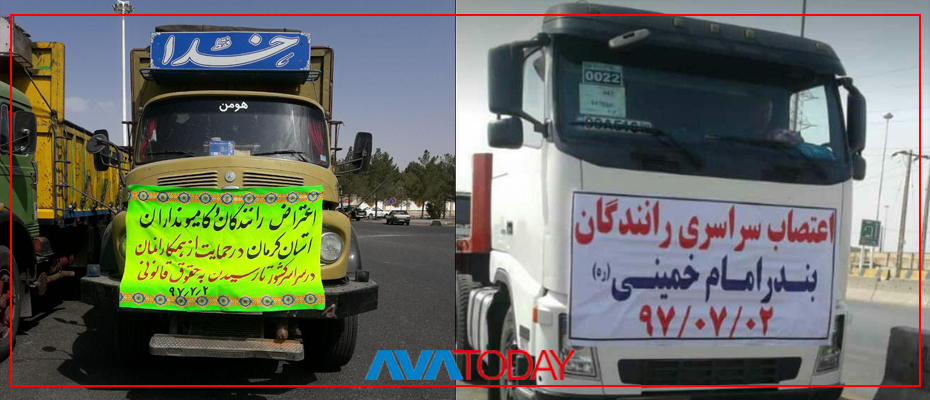 Truck drivers in Iran went on a general strike on Saturday for the second time in the last four months, protesting low wages and high costs of spare parts.

Video footages obtained by Avatoday show the strike soon spread all over Iran. 
In the entrance of the Iranian Capital city of Tehran, tens of trucks parked next to a highway joining the strike.

"This is Sabzewar (In Khorasan Razavi). On September 23, the drivers blocked the road to convince other truck drivers to join the strike," a driver from the city said in a video. "On the other side of the road, the anti-riot forces are coming to disperse the protesters," he said.

Lack of gas is reported across the country as the truckers refused to carry gas from oilfields in the southern part of Iran. 

"This is the line for a gas station in Kangan city of Shiraz. As you see, the truck drivers' strike resulted in a lack of gas in Shiraz province," a driver says in the video, sent exclusively to Avatoday. 

The truckers went on strike first time on June 2 for eleven days.