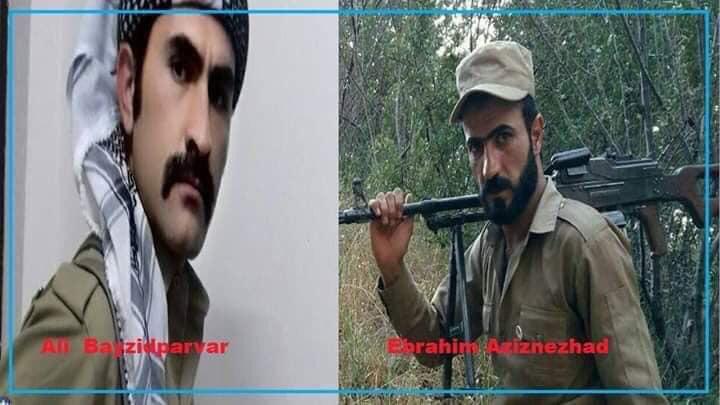 Two Peshmerga of Kurdistan Democratic Party of Iran (KDP-I) were killed and a civilian wounded as a result of a clash with Iranian Revolutionary Guard Corps (IRGC) in the border city of Sardasht.
"On Tuesday night, an IRGC team attacked Qala Rash village of Sardasht and as a result, Ibrahim Aziznejad and Ali Bayezparwar, two of our members were martyred and a villager has been seriously wounded," KDP-I media announced.
IRGC's Hamzeh Seyed al-Shohada base confirmed the news and announced that its forces killed "two gunmen who were responsible for killing a top Kurdish member of IRGC."
Khaled Shwani, an infamous-Kurdish member of Iranian Revolutionary Guard Corps, was responsible for murdering Ghader Ghaderi, a member of KDP-I based in Iraqi Kurdistan.
US-labeled terrorist organization of IRGC has been frequently attacking Kurdish opposition parties based in Iraqi Kurdistan.