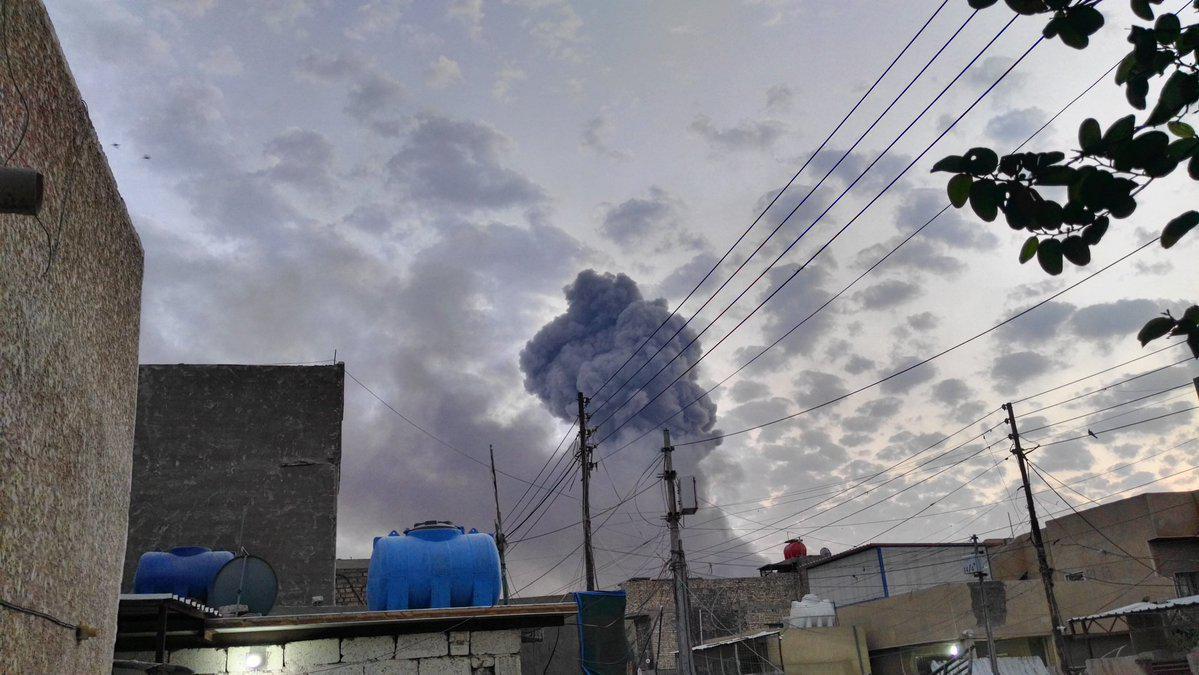 As Israel is carrying out attacks against Iranian targets in Iraq, local officials as well as Iraqi citizens are concerned about the war against Iran in Iraqi soil. They have also blamed the Shiite government for allowing Iranian sources into the country, Iraqi sources reported.
The latest fire in a warehouse southern Baghdad, which reportedly belongs to the pro-Iranian Shiite militias of Hashd Shaabi, raised concerns among Iraqis about the presence of Iranian forces that is dragging Iraq into war.
A senior security official was cited by al-Awsat news agency, saying that "it's clear that we are facing a battle which is taking place on Iraqi soil, between US and Israel and Iran and its allies. We have every indication that Israel is doing in Iraq what it did in Syria, when it attacked military targets time and again. The US is also helping Israel attack pro-Iranian targets in Iraq."
Iraqi sources have published reports on Israel's further plans to attack Iraqi armed groups, who are under Iran's control.
"Available information suggest that Israel is preparing to bomb the weapons caches of Hashd al-Shaábi, and not the command centers or fortifications of the fighters," Fadhil Abu Ragheef, an Iraqi security expert, was quoted as saying by RT Arabic.