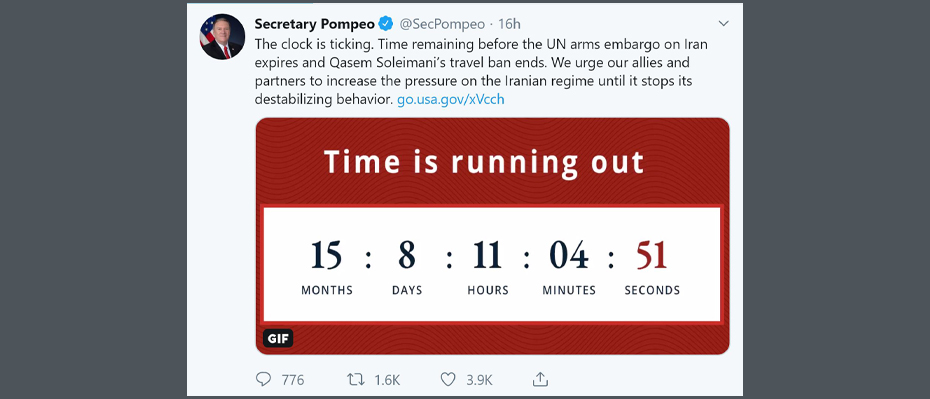 US Secretary of State Mike Pompeo on Monday urged allies to increase pressure on Iran before UN arm embargo on Tehran expires.
"The clock is ticking, time remaining before the UN arms embargo on Iran expires and Qasem Soleimani's travel ban ends," Pompeo warned, "We urge our allies and partners to increase the pressure on the Iranian regime until it stops its destabilizing behavior."
Tension between US and Iran raised since Washington withdrew in 2018 from Iran nuclear deal with world powers and imposed new rounds of economic and political sanctions on Tehran.  Iran's oil sell has decreased to 300,000 per day as a result.
Iranian revolutionary Guard Corps (IRGC), which was designated by US as a foreign terrorist group in April, is globally criticized for destabilizing the Middle East and supporting terrorist organizations in the region.