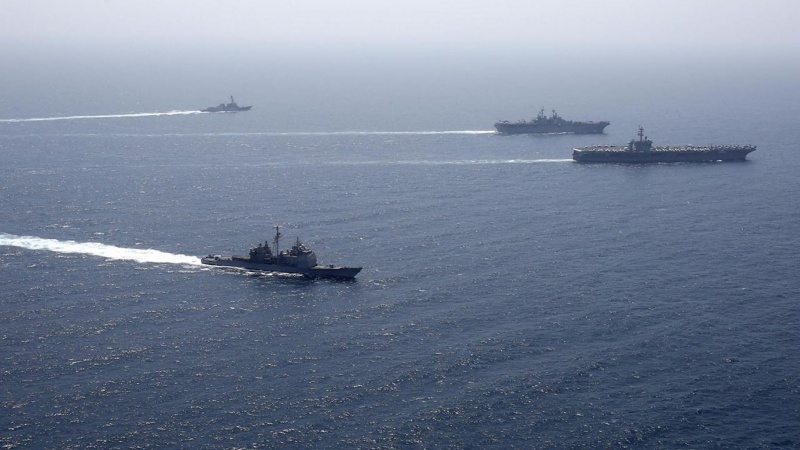 Tehran has expressed its concerns on Thursday regarding a US-led naval coalition in Gulf and warned that Israel's participant would have "disastrous consequences" for the region.
A coalition made by US and joined by UK and Israel to stop Iran from further threatening foreign commercial ships in the Gulf waters. 
"The military coalition that American are trying to form with the excuse of providing security of maritime transportation will only increase insecurity in the region," Iran's Defence Minister Amir Hatami said during a conference.
Since May 2019, members of Iranian Revolutionary Guard Corps (IRGCs) attacked several oil tankers, seized at least three commercial ships and downed a US aircraft in the international waters.
Regarding Israel's readiness to join the anti-Iran alliance, Hatami warned that the move would be "highly provocative and can have disastrous consequences for the region."
Israel successfully launched its satellite Amos-17 into space on Wednesday, to monitor Iran's activities, according to Israeli sources.
"The satellite will enable Israeli intelligence services to track Tehran's activities and obtain information about Iranian sites," a report by Ashraq al-Awsat revealed.
According to an Article, published by The National Interest on Wednesday, Israel's Ministry of Defence introduced new programs to design combat vehicle for the future. According to the report Israel is getting ready to fight a multi-front war in near future.  
Jerusalem has reportedly struck more than one thousand Iranian targets in Syria since in last year.