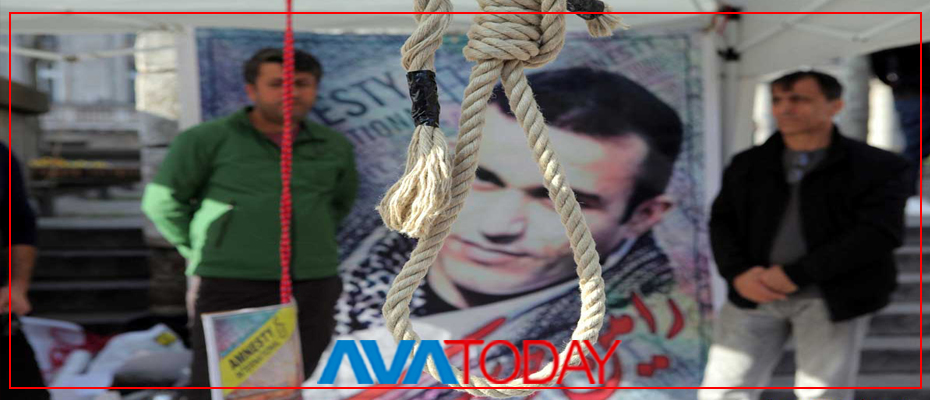 The Kurdish political prisoner, Ramin Hussein Panahi who sentenced to death, promised to keep his hunger strike until Iranian authorities hear his demands.
Panahi is in a good mental health despite his physical problems, says his family who had finally a chance to meet their son in Rajai Shahr prison on Tuesday, according to the Campaign to Support Civil and Political Prisoners.
"After frequent requests by Panahi's family members, his mother and his father could finally see their son for a very short period," reported the campaign.
"Ramin told his parents that he would continue on his hunger strike even if it cost his life to be heard by authorities," the report added.
"He was in a good spirit," said his parents.
His mother talked about her son's critical health condition in a short video published right after their visit. "
"Ramin is not fine. His kidney, his eyes and his heart have been seriously affected. Please save Ramin, help my son, please," asked his mother.
Ramin Hossein Panahi has been sentenced to death for "taking up arms against the sate" after speedy and unfair trial. He was reportedly forced to convince his link to the Kurdish political party, Komala, under harsh torture.
The political prisoner on death row in Iran is, according to the statement, on hunger strike in protest to "his illegal and unfair court sentence", "the immediate cut of any kind of connection between the prisoner and his family or his lawyers, and also to "the lack of a fair and equal rights and services comparing to other prisoners inside the prison."
The campaign has also reported that the Iranian court has once again refused the legal visit request by Panahi's lawyers on Tuesday.