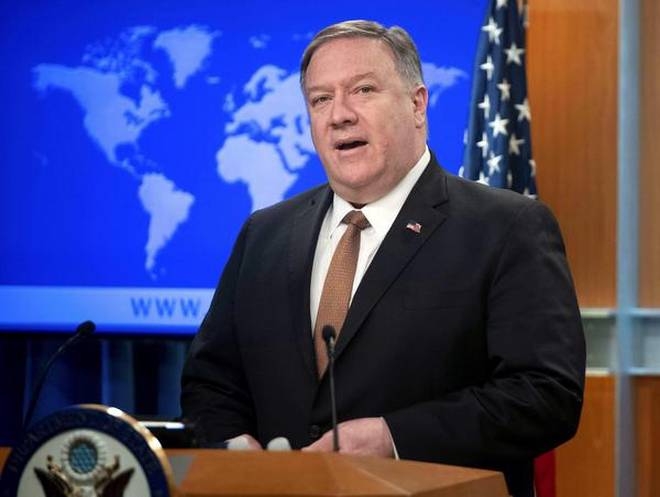 AvaToday caption
The US Secretary of State, Mike Pompeo said based on the US examinations, Tehran is responsible for Thursday's destruction of two oil tankers in the Gulf of Oman. 
"It is the assessment of the United States government that the Islamic Republic of Iran is responsible for the attacks that occurred in the Gulf of Oman today," Pompeo told reporters late Thursday. 
He also stated that evidences show Iran has not used its proxies, but rather its own forces and facilities to target the ships. 
"This assessment is based on intelligence, the weapon used, the level of expertise needed to execute the operation, recent similar Iranian attacks on shipping, and the fact that no proxy group operating in the area has the resources and proficiency to act with such a high degree of sophistication," he explained. 
Pompeo added that he ordered US ambassador to the UN to discuss the situation with the Security Council. 
Two tankers, the Marshal Island-flagged Front Altair and the Panama-flagged Kokuka Courageous from Japan and Norway have been struck in an attack reportedly carried out by torpedo and possibly magnetic mine.   
Iran's Foreign Minister Mohamad Javad Zarif immediately responded to Thursday's suspected, called for a regional talk in order to "avoid tensions," hours after the oil carriers were ablaze. 
 Earlier last month, a similar attack has been carried out against four oil tankers in the region, damaged by limpet mines. The US government and Saudi Arabia accused Tehran and its proxies of targeting the tankers at that time.
 The price of oil has reportedly witnessed an increase of 4 percent after the attacks.