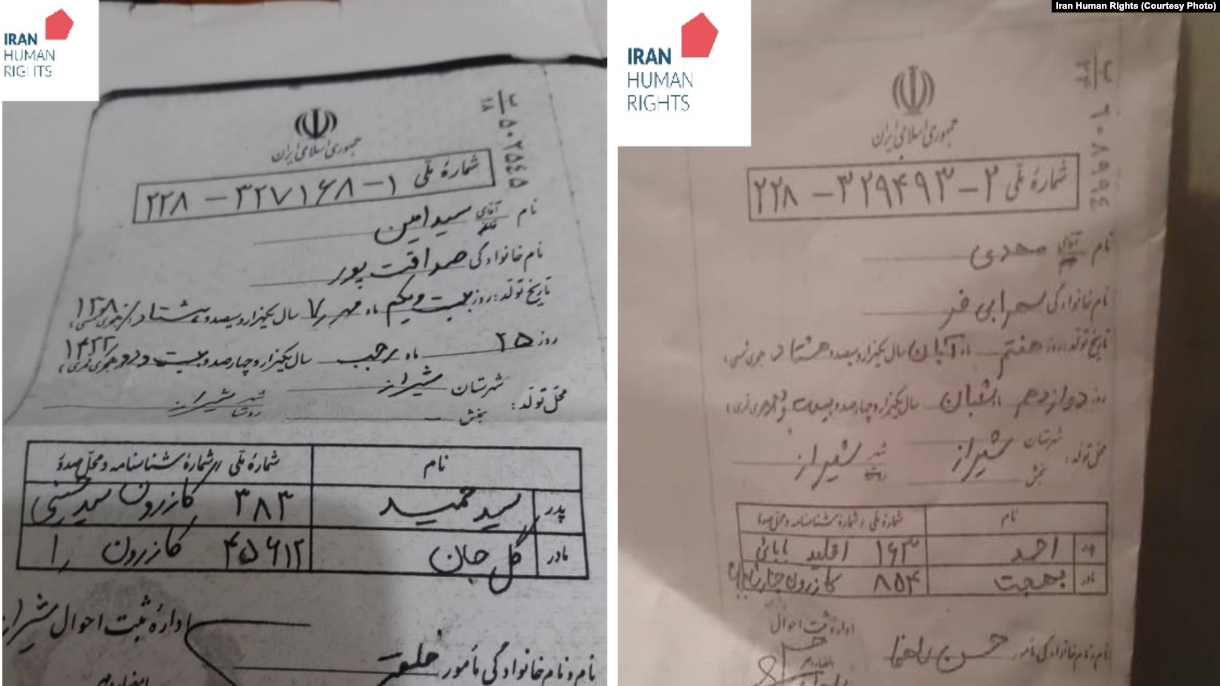 Iran Human Rights Organization provides evidences on Tuesday, which prove that the two boys, recently executed in Iran, were under age of 18.
Criticism raised against the Iranian judiciary after the execution of two teenagers, Mehdi Sohrabifar and Amin Sedaqat in Iran's city of Shiraz.
The Judiciary responded later to the criticism stating that the two boys who had been executed were over 18.
The right organization published the national identity cards of the boys, which indicate both of them were only a few months over 17 at the time of their death and none of them reached the legal age.
According to the legal system, you are considered to be a child if you are under the age of 18.