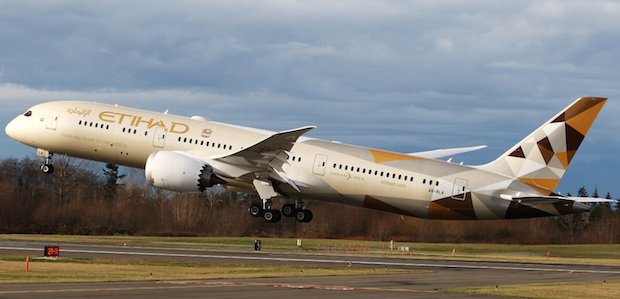 A suspect in connection to a 2017 attempt to detonate a bomb on an Etihad Airways flight from Sydney to Abu Dhabi was sentenced in an Australian court on Wednesday as reported by N World News.
The suspect, 51-year old Australian-Lebanese national Khaled Khayat was sentenced to possibly a lifetime in prison for his role in a plot to blow up the plane using explosives packed into a meat grinder.
His brother Mahmoud is also suspected to have a role in the terror attack which, if carried out, could have killed up to 400 passengers. Mahmoud has not been sentenced yet.
"The jury this afternoon returned a guilty verdict for Khaled and is still deliberating in respect of Mahmoud," said a spokeswoman for the New South Wales Supreme Court.
The device never made it past airport security as the package was over the weight limit and found during a search of the package. It was later found that Khaled intended on plotting a chemical attack as well as instructed by ISIS.
Police believe that he has been in contact with ISIS up to three months before the attempted flight bombing.
During the trial, Khaled said that he was instructed by an unnamed relative in Syria on how to make the explosive device who later sent him the materials to make the bomb via an air cargo plane through Turkey.
Investigators believe that the relative was a third brother, Tarek Khayat who was an ISIS commander captured earlier this year in Iraq.
Australian Prime Minister Scott Morrison said in November hat the likelihood of a terror attack on Australian soil was set to a "probable" level, a mid-level warning which has remained the same since the system went into effect in 2015.
In December 2014, a "lone wolf" attacker inspired by ISIS killed two hostages in a café in Sydney following a 17-hour siege.