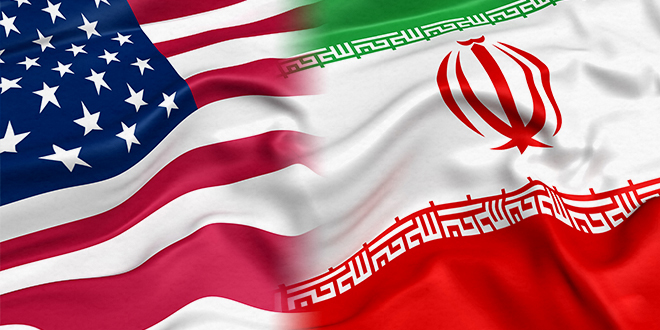 never, ever threatens the United States again or you will suffer consequences
As Iranian president, Hassan Rouhani threatened the United State on Sunday, Tramp warned that his country will no longer stand Iran's "demented words of violence and death."
In an angry tweet, all written in capital letters, the US president, Donald Tramp wrote "To Iranian President Rouhani: never, ever threatens the United States again or you will suffer consequences the likes of which few throughout history have ever suffered before. We are no longer a country that will stand for your demented words of violence and death."
"Be cautious, "he concluded.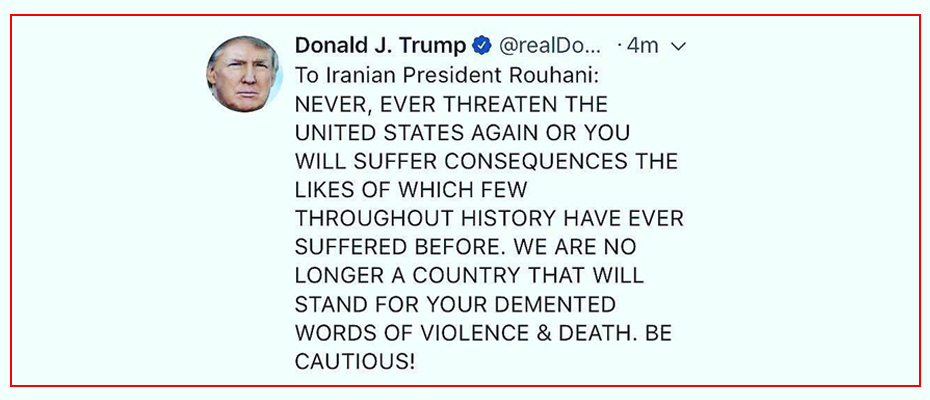 Tensions raised between the two countries as Iran's Rouhani said earlier that the war with Iran would be "the mother of all wars." He also warned the US to stop "playing with the lion's tail or else you will regret it."
The verbal hostilities raised since Tramp left the Iran's nuclear deal, which was signed in 2015 during the Obama administration and re-imposing all the sanctions against the Islamic Republic.
According to CNN, the US Secretary of State Mike Pompeo separately addressed a group of Iranian-Americans in California on Sunday night, denouncing Rouhani and Iran's Foreign Minister Javad Zarif. He said the Iranian leadership resemble "the mafia more than a government."
On the other side, Iran's chief of the parliamentary Revolutionary Guard's volunteer Basij force, Gen. Gholam Hossein Gheibparvar, said on Monday that Tramp "wouldn't dare" take any military action against his country. His comment was published by Iran's semi-official news agency.