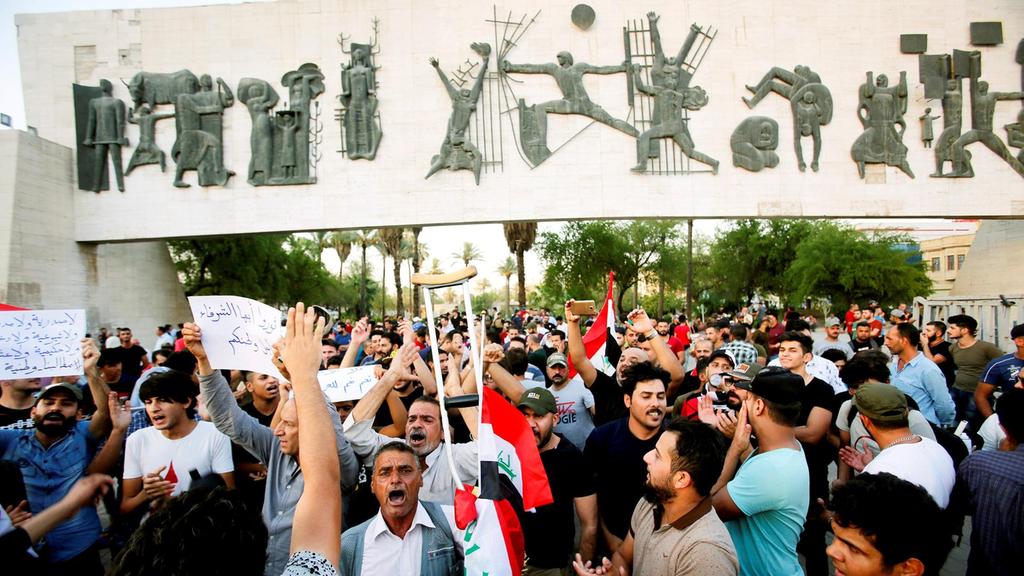 Thousands of people continued on Sunday to strike over inefficient services and high rate of corruption across Iraq, while protesters faced clashes with security forces in several cities.
Videos received by Avatoday shows protesters in the city of Zeyqar took control of the vehicles of security forces on Sunday.
In the city of Samaveh the anti-riot forces fired the crowds, but the demonstration is still continued late Sunday.
Another video sent to Avatoday shows the Iraqi forces exporting electricity facilities from Kuwait perhaps to solve power shortage in the country, hoping to stop the strike.
Baghdad is reportedly increased the number of security forces to prevent the demonstration escalated further in the Iraqi capital today.