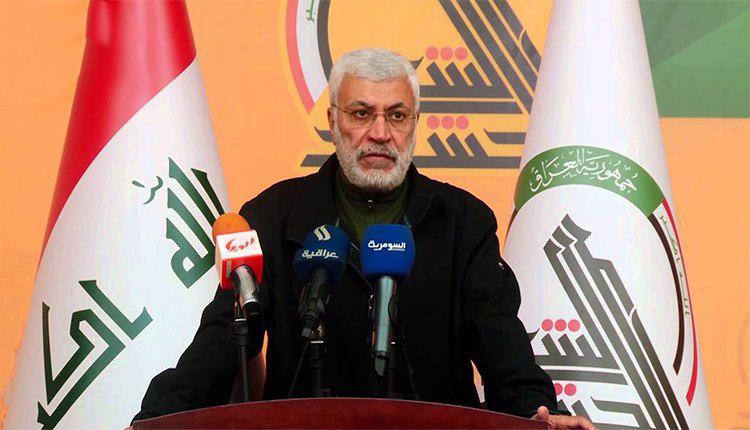 Abu Mahdi al-Muhandis, commander of the Iraqi Shiite militia Hashd al-Shabi says that the umbrella organization was formed because of Iran's support.
In a video publish on Alalam, the Iranian Arabic-language state media, al-Muhandis said: "When Islamic State (ISIS) rose, Baghdad and Shiite holy shrines were in danger and there wasn't a strong defense, so a Fatwa was formed and Hashd al-Shaabi was issued by Ali al-Sistani."
"Three facts were behind the fatwa to form Hashd a-Shaabi," al-Muhandis continued. "First, fulfilling the announcement of Marja, second Iran's support and third, Hezbollah's support."
In early Mach, in a video which dominated social media, al-Muhandis said he was a soldier of the Iranian Revolutionary Guard Corps' (IRGC), Quds force commander, Qasem Soleimani and is "proud of it."
"Khamenei, is not just Iranian, he belongs to everyone," al-Muhandis said, "I am the soldier of Haj Qasem, and I am proud of it, it's a blessing from God."
The United State designated IRGC a terrorist group on April 15.