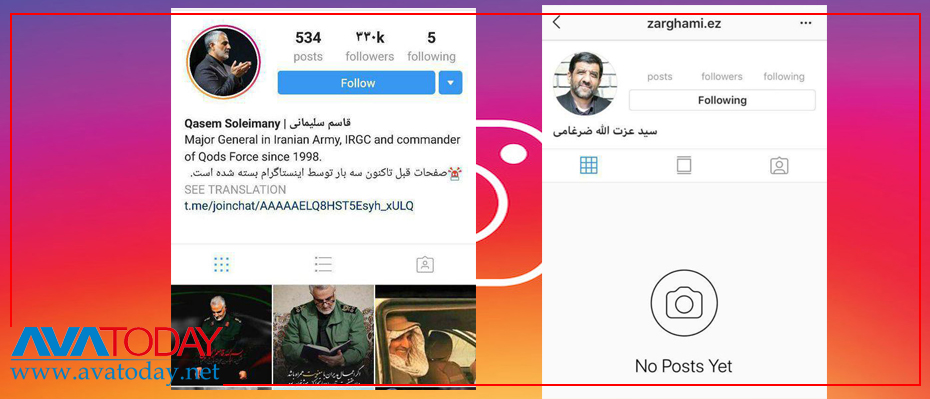 Instagram, Facebook and Twitter accounts of Iranian commanders including Major General Qassem Soleimani from Iranian Revolutionary Guard Corps have been blocked on Tuesday after US designation of the organization as a terrorist group.
These accounts were frozen without prior announcement or any comments by the owner companies.
Blacklisting of IRGCs is the first ever move by US to designate part of a foreign government a terrorist organization.
Soleimani is leading the IRGC's Quds Force, mainly responsible for military operations outside of the country including in Syria. His Instagram page had about 900,000 subscribers.
The US Department of State officially designated Iranian Revolutionary Guard Corps (IRGC) "a foreign terrorist group" on Monday, April 15, 2019.