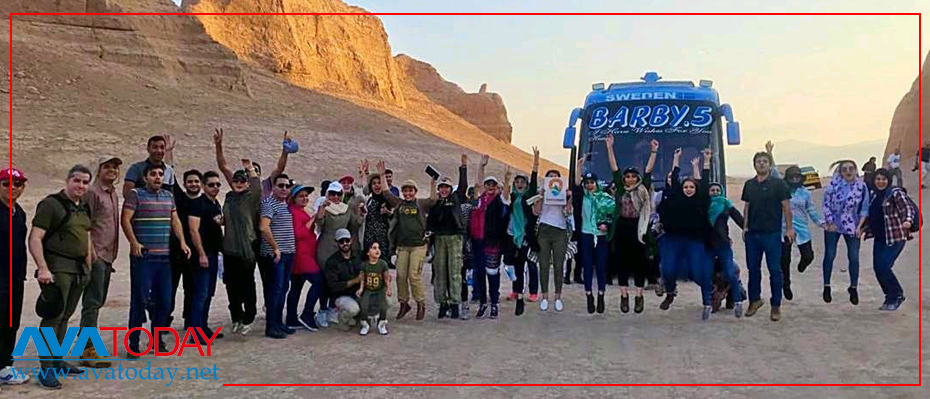 Iranian Revolutionary Guard Corps (IRGC) arrested several tour leaders in Shiraz on Saturday April 6th, local sources told Avatoday.
"Sepah (Persian name for IRGCs) summoned dozens of tour leaders in Shiraz on Saturday," the source said, adding that all the travel agencies had work permission from the Iranian government.
The source who talked to Avatoday on condition of anonymity said that the leaders were summoned to IRGC's Baqiyatullah, where eight of tour leaders were arrested.
Sara Sedaqatpour, Ali Eskrouchi, Ahmadreza Zeraatpishe, Hamidreza Zeraatpishe, Reza Pak, Ali Abedi, Ehsan Sarshar and Ebrahim Hassanzadeh were arrested, said the source.
"Two days later, on Monday, several more tour leaders including Reza Mokhtar Zadeh, Maolud Azizi, Razyeh Sarafrazi, Farzad Farzam, Reza Asadollahi, Mehrdad Rajabi, Majid Sehat and Amir Abbasi were arrested," he added.
Avatoday obtained confidential information that IRGCs' intelligence agency ordered Sadeq Haidari, the judge of Shiraz 15th Criminal Court to try all the detainees on court for charges such as "promoting fornication."
According to the information, the aim behind the detention is "to bring all the tour leaders under control to not take travelers to IRGCs' secret bases and report any suspicious foreign tourists who might be working as a spy."
US designated IRGC a foreign terrorist organization on Monday.