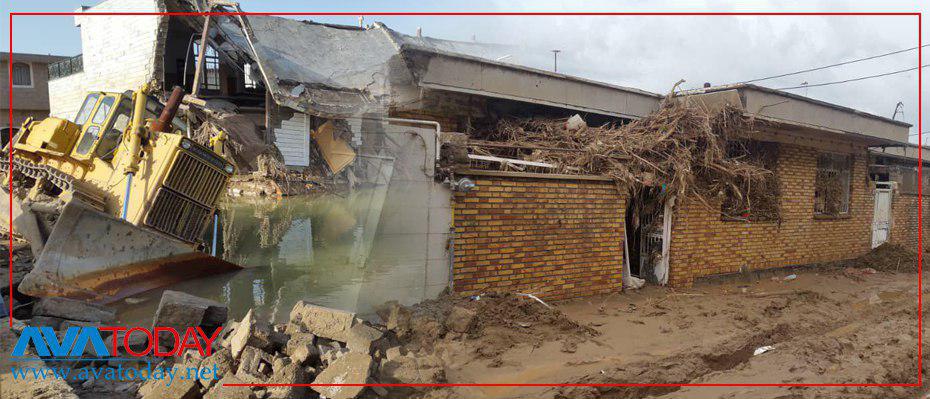 Iran's victims of massive floods are blaming the government for their lack of efficient help to the thousands of people who lost their houses.
"I wish an official from Tehran or a member of his family could come and see our situation. Are they able to stay here just for two minutes?" an elderly woman from Pol-e Dokhtar said in a video published on social media, "why they don't care about us?" she asked.
 Massive floods inundated north, west and southern provinces in Iran, killed at least 80 people.
"This is the house of my son. It took him all his life to build this house," a resident of Mamoolan said.
"What can we do with five million toman ($344) that government claims they will give us?" he asked officials.
Iran's Ministry of Agriculture Jihad announced on Monday that recent floods in Iran caused a damage of over five billion US Dollar to the country's agriculture sector.
Tension between farmers and Iranian Revolutionary Guard Corps (IRGC), which was designated as a terrorist group by US on Monday, raised when farmers try to build up a wall to prevent flood from entering farms and villages.
IRGCs forced villagers to break the wall and divert the flood from oil fields. Two farmers were killed in the recent confrontation.