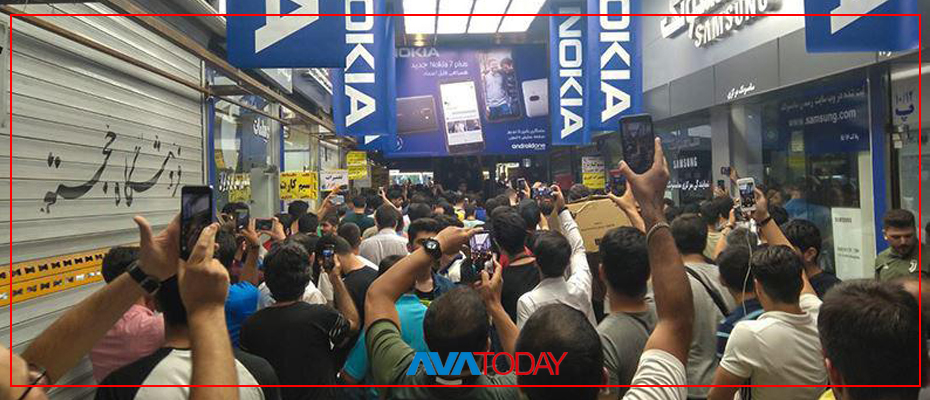 Tehran- Hundreds of people gathered in Tehran on Sunday afternoon in protest of the country' increasing economic crisis and record increasing Dollar exchange rate against the local currency, Avatoday's correspondent reported.
 Among the Tehran protesters are phone sellers demonstrating about the market's current situation.
 "They (phone sellers) are concerned about the increasing market fall, price instability and inflation," explained the reporter.
 The British pound rate in Tehran's exchange offices today reported at 12,450 toman, while the exchange rate for Euro is 10,580 toman, recording a sharp increase from Saturday.