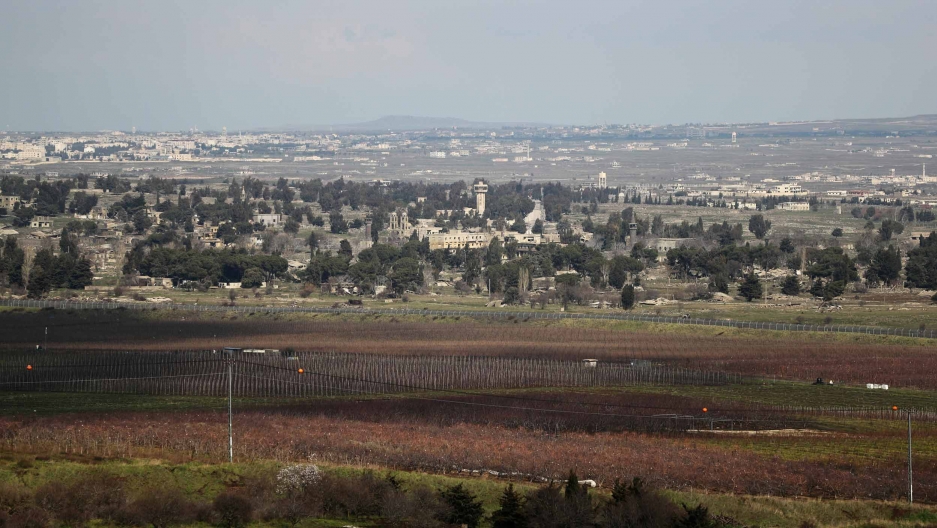 A general view of the Israeli-Syrian border is seen from the Israeli-occupied Golan Heights. Photo: Ammar Awad/Reuters
A top Hamas official revealed on condition of anonymity that Tehran ordered the recent attack against Israel, The Jerusalem Post reported on Tuesday.
The attack, which hit a house in Central Israel, caused the injuries of seven people including two infants.
"A senior Hamas official, speaking anonymously to Israel Hayom on Tuesday, claimed the rocket which struck a Moshav in Central Israel on Monday was ordered by Iran," read the report.
Islamic Republic of Iran has been frequently expressing their eager and readiness to destroy the Jewish territory, a stand which further destabilized the region.                  
The source is reportedly claimed that Tehran "went over the heads" of Hamas leadership and planned a rocket attack inside the Israeli soil.
According to the report, officials from Egypt and Gaza have also confirmed that Iran is behind the attack. 
Tehran is vastly investing in helping its proxy forces including Hamas in the region, hoping to save regime from increasing local, regional and international difficulties.
Iranian officials also showed the regime's anger over a recent decision by US President Donald Trump, who recognized Israeli sovereignty over Golan Heights.
A conservative politician and parliament member Ali Motahari called the decision by US President a "Rude" and "foolish" in a tweet post.
He also insisted that Iran will not leave Syrian territory, despite the international calls for their departure.
Iranian presence in Syrian-Israeli border areas is regarded by Jerusalem as a direct threat to the country.