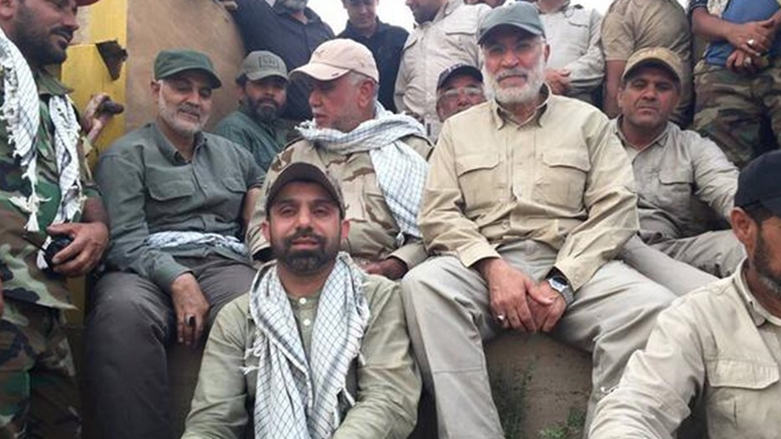 A video published on social media on Monday shows Iraq's Hashd al-Shabi commander, Abu Mahdi al-Muhandis, admiring Iranian commander and Iran's Velayateh Faqih.
He appeared in the video, saying that he is a soldier of Iranian Revolutionary Guard Corps' (IRGC) Quds force commander, Qassem Soleimani.
"I am a soldier of Haj Qassem (Soleimani) and I am proud of it, it's a blessing chance from God," al-Muhandis declared.
Soleimani was recently awarded the highest military honor, "Order of Zulfaqar", by Iranian Supreme Leader Ayatollah Ali Khamenei.
The Hashd commander also commented on Iran's Supreme Leader in the short video.
"Khamenei doesn't only belong to the Iranians, but to every one of us," al-Muhandis said, when asked about his feelings regards Khamenei.
Al-Muhandis added that he likes Soleimani and that there are many reasons for his admiration, without further elaboration.
Al-Muhandis describes his relationship with Soleimani as soldier and commander.
US, Israel and Middle Eastern countries have blamed IRGC Quds force for interfering in the interior affairs of the countries and supporting terrorist organizations such as Hashd al-Shabi in the region.