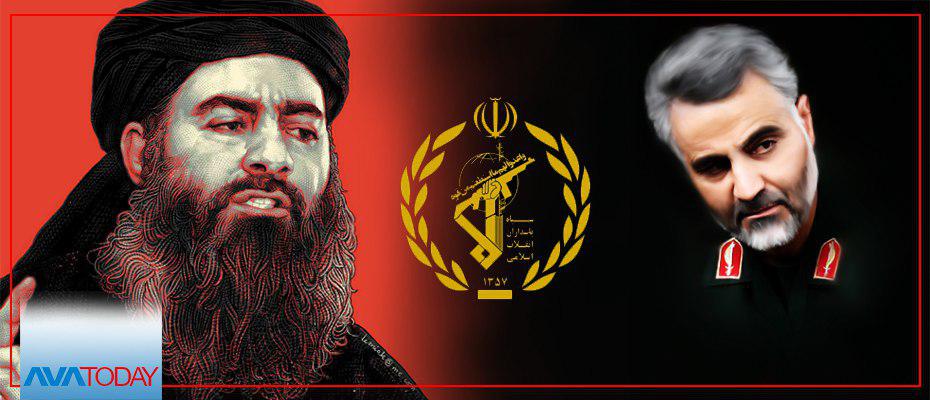 ISIS leader Abu Bakr al-Baghdadi has reportedly been transferred from Iraq to Afghanistan via Iran by Islamic Revolutionary Guard Corps (IRGC) in March, Avatoday source revealed.

"Asa'ib Ahl al-Haq (an Iraqi Shia militia group), which is under command of Qasem Soleimani (Commander of IRGC's Quds Force) transferred al-Baghdadi to Iran through Manzariyeh border point in March," Avatoday's source inside IRGC said on condition of anonymity.
The source claimed that western intelligence agencies were suspicious when Asa'ib Ahl al-Haq transferred al-Baghdadi in a car with heavy escort as a "normal ISIS detainee" to Iran.
"The western agencies monitored a group of vehicles from Manzariyeh border point to the Iran-Pakistan-Afghanistan border," Avatday's source said, adding that the group changed vehicles three times en route to Iran's southeastern city of Zahedan.
According to the source, when the news broke out, an Iranian official claimed that al-Baghdadi was transferred to Afghanistan by the U.S and the Global Coalition to defeat ISIS to destabilize Iran and Pakistan.
The Express Tribune, a Pakistani news agency, cited on May 27th that "a senior Iranian official informed a delegation, led by Attorney General for Pakistan (AGP) Ashtar Ausaf Ali, that Iran had credible intelligence reports that the US had relocated Da'esh (ISIS) and its head Abu Bakar al-Baghdadi to Afghanistan."
The Express Tribune quoted the Iranian official concerning the aim of al-Baghdadi's transition to Afghanistan was because "the US and The global coalition to defeat ISIS intend to turn Pakistan and Iran into another Syria and Libya."
While unprecedented protests against corruption and poverty are going on in Iran, the Idea of strengthening ISIS can give the Iranian Regime enough excuse to militarize the country and suppress its internal demonstrations.