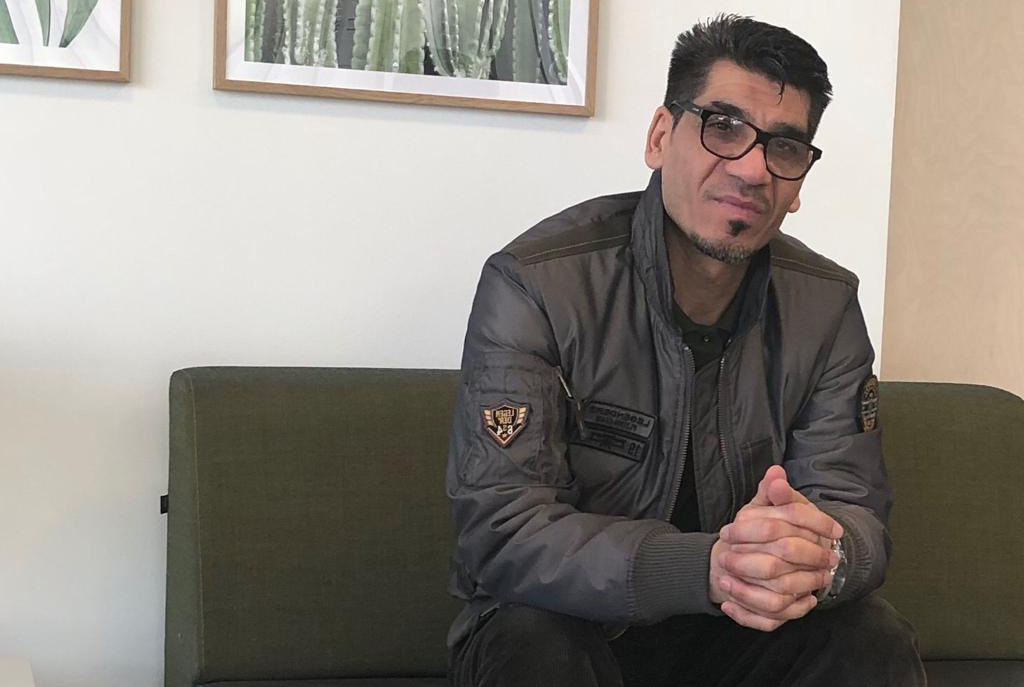 Avatoday has interviewed Taha al-Yassin, a member of European Ahwazi Human Rights Organization (EAHRO) and a prominent Arab activist who is now living in diaspora. 
Avatoday: How do you describe the status of human rights in Iran?
Taha al-Yassin: The violation of human rights by Islamic Republic in Iran approves that the regime is not committed to the international human rights law which has been declared since 1948. In Iran, people are deprived of basic human rights. Every time when there is a social, cultural and political protest in Ahvaz, the number of kidnaps by the regime forces mounts. I say kidnapping, because the regime does not follow even the very basic rules of arresting and summoning people. The regime forces, just like ISIS and mafias, kidnap students, employees, workers without any warrant, and after that the fate of kidnapped one remains unknown. Whenever there is special situation in the region, the number of arrestments, especially in Ahvaz grows.
The regime restricted freedom of speech and banned people from forming social groups and demonstration. Tens of journalists, media activists and member of syndicates have been charged with "acting against national security, propaganda against regime, and illegal gathering against national security." 500 detainees have been executed since the beginning of 2018, most of them in Ahvaz, Kurdistan and Sistan and Baluchestan. A number of 7,000 activists, whose destinies remain unknown up to now, have been jailed across Iran in recent years. Most of them died under torture. After last year's nationwide protests in Iran, the arrestments of journalist and activists has increased dramatically. Besides, the regime has not allowed international human rights organizations to enter Iran, and those who reported violation of human rights to the international observers and were in contact with organizations abroad have been arrested.
Avatoday: Do you have any statistics regarding the mass arrestments in Iran?
Taha al-Yassin: According to a report by Freedom House Iran is the ninth country in the world regarding the violation of freedom of journalism and of course this is related to the mass arrestment of journalist in Iran. Iran has completely banned freedom of expression. Almost all of the opposition bloggers, journalists and social media activists are jailed in Iran and those who have not been arrested fled the country. As the regime does not provide any details regarding the arrest of activist and it also prohibited international observers to investigate, there is no precise number of arrestments. According to Amnesty International the Iranian Regime mass arrested tens of journalist, university students, environmentalists, ethnic minorities, labor activists, human rights activists in 2018. 
Avatoday: Some two million Arabs live in Iran; how do you describe their life condition or social and political situation they live in?
Taha al-Yassin: Fist, at least 12 million Arabs live in Iran, not just two million. The violation of human rights against Ahvazis by the Islamic Republic is immense. The most important one is the changing demography of Arab areas; the regime brings people from Persian provinces and settle them in Arab areas. We also witness the mass arrestments against ethnic minorities, poverty and unemployment. The regime has stand against all the demand of Arabs, even social and peaceful ones. None of the constitutional articles on the right of Arabs have been fulfilled.  It has oppressed all the peaceful demonstrations and strikes. The regime prevented Arabs to study in their mother tongue and some 30,000 Arabs are jailed in recent years.
Avatoday: There are different ethnic and religious minorities living in Iran, how do they can achieve their rights and in what way they will be protected against tyranny?
Taha al-Yasin: These ethnics and religious minorities who live in Iran under the Islamic republic's systematic oppressions are not minorities. They are nations who their lands have been occupied and they now fight for freedom of their people and their motherlands. In reality, it is Fars (Persian) who are minority. Many different ethnics live in Iran including Arabs, Kurds, Baluchs, Azaris and Turkmens. Neither the Islamic Republic's constitution nor its law defend these people, in fact, the constitution has been written by Mullahs and in favor them, not in favor of the people. I believe the International community must take further and stronger steps to protect these nations who have been the victim of Islamic Republic suppresses.
Avatoday: What do you think of US sanctions against Islamic Republic of Iran? How effective are these sanction on Iranian authorities?
Taha al-Yasin: The United States imposed two rounds of sanctions on Iran. The second round was imposed on Iran's oil and Bank sector in November. On the other hand, the Iranian authorities say that they will defy sanctions and will sell oil. If the Iranian Regime succeeds in circumventing the sanctions and sell oil, which is the main income of the regime, there will be no change in Islamic Republic behavior. The Sepah (Iranian Revolutionary Guard Corps) has put a lot of efforts in defying the sanctions.