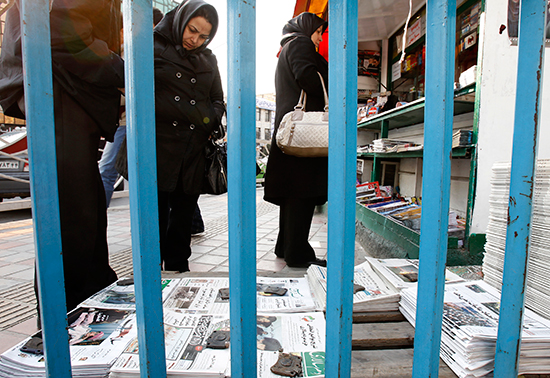 AvaToday caption
Confidential leaked files received by Reporters Without Borders shows the Islamic Republic of Iran has arrested 860 journalists in three decades.
The organization reported that the files unveiled by a media watchdog on Thursday and the record is for the period from 1979-2009.
The record of 1.7 million judicial procedures were reportedly studied carefully and because the career of detainees was not listed, the investigators has identified the 860 journalists by names. 
Reporters Without Borders added that at least four of the journalists were executed.
The right group's secretary general Christophe Deloire said in a statement that "the very existence of this file and its millions of entries show not only the scale of the Iranian regime's mendacity for years when claiming that its jails were holding no political prisoners or journalists, but also the relentless machinations it used for 40 years to persecute men and women for their opinions or their reporting," reported The Times of Israel.
The report revealed further information on Iran's mass arrest of its own people.
Over 6,000 people arrested, accusing of "action against national security," only in a period after the re-election of Mahmud Ahmadinejad in 2009. The detainees had been reportedly protesting against the re-election of the president.