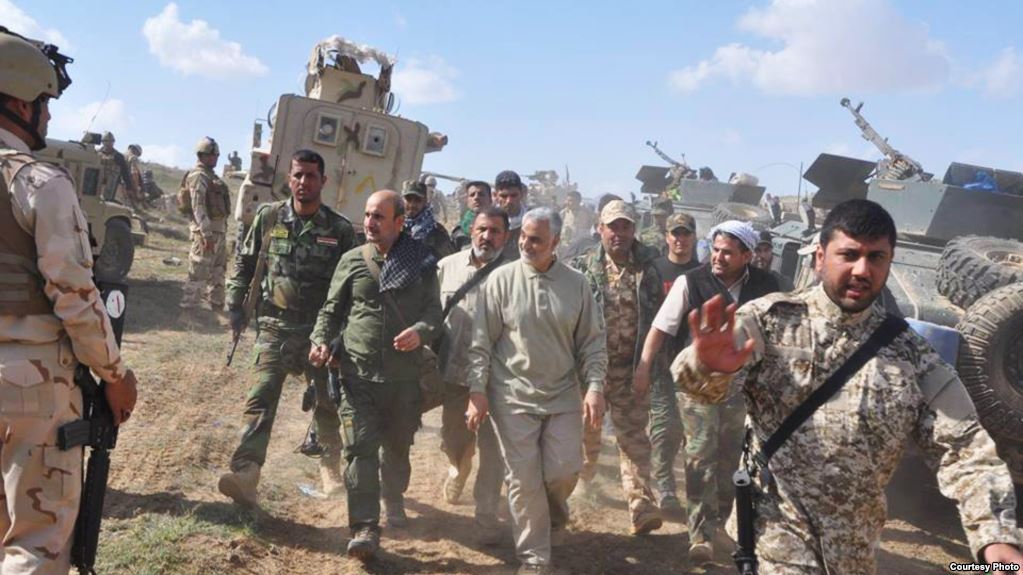 AvaToday caption
UK-based Syrian Observatory for Human Rights announced on Thursday that Iran is recruiting militia fighters based in East Syria to fill the positions left behind US forces in these areas.
According to the Observatory organization Iran has a special focus on the recruitment of youths in the Syrian towns and cities in order to increase its proxies in the country.
Tehran is preparing to fill the vacuum further in the Middle East as US is preparing to leave Syria and reduce its forces in Afghanistan.
US president Donald Trump announced the pull-out of his force in Syria and a huge reduction of American forces in Afghanistan on December 19.
Reports indicated that Iran has also increased transportation of armaments to Syria in the last few months.