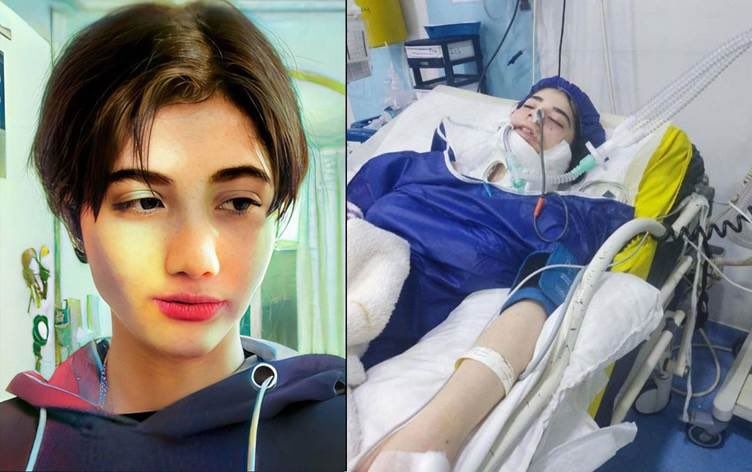 An Iranian teenage girl who fell into a coma after an alleged altercation with the country's morality police on a Tehran metro train has died, state-run media and activists have said.
Armita Geravand, 16, collapsed after boarding a train on 1 October, and having what human rights groups claim was a confrontation with officials over violating the country's hijab law.
Human rights group Hengaw, which focuses on Iran's Kurdish ethnic minority, alleged it had received a report that Armita had "become the latest victim of forced hijab and has died after 28 days [in hospital]".
Iran's state-run news agency IRNA said: "Unfortunately, the brain damage to the victim caused her to spend some time in a coma and she died a few minutes ago... According to the official theory of Armita Geravand's doctors, after a sudden drop in blood pressure, she suffered a fall, a brain injury."
On 16 September 2022, 22-year-old Kurdish-Iranian woman Jina (Mahsa) Amini died in a hospital in Tehran, Iran after being arrested for allegedly not wearing the hijab in accordance with government standards. Her death sparked months of nationwide popular uprisings.