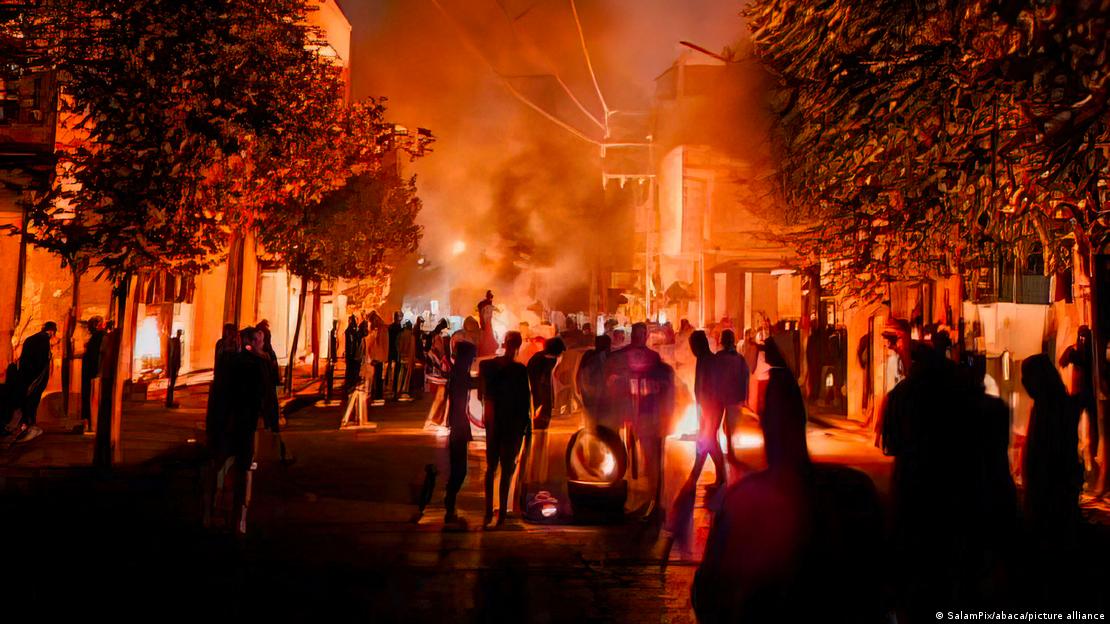 Iranian right groups have warned that Iran has set up "mass killings" against the Kurdish citizens in Kurdistan province and West Azerbaijan in the past few days.
State-owned media confirmed the deployment of thousands of members of US-designated terrorist organization of Revolutionary Guards.
According to Hengaw Human Rights Organization, which covers the Kurdish areas, only in the past 24 hours, at least 13 Kurdish citizens were shot dead by the guards in the cities of Javanrood, Piranshahr, Dehgolan and Boukan.   
Hengaw on Monday called on the international community and human rights organization not to remain silent on Iran's deadly crackdown on Kurdish people.
Also on Sunday, authorities in Iraqi Kurdistan reported Iranian military strikes against Kurdish groups across the border that killed at least one person, events that could be linked to the unrest within Iran.
Iran's "Revolutionary Guard Corps have again bombarded Iranian Kurdish parties," the counter-terrorism department of Iraqi Kurdistan said, without mentioning if there were casualties.
The Democratic Party of Iranian Kurdistan (PDKI) said Iran had targeted it using missiles and drones in two places, Koya and Jejnikan, near Erbil, the capital of Iraqi Kurdistan.
"These indiscriminate attacks are occurring at a time when the terrorist regime of Iran is unable to stop the ongoing demonstrations in [Iranian] Kurdistan," the PDKI wrote.