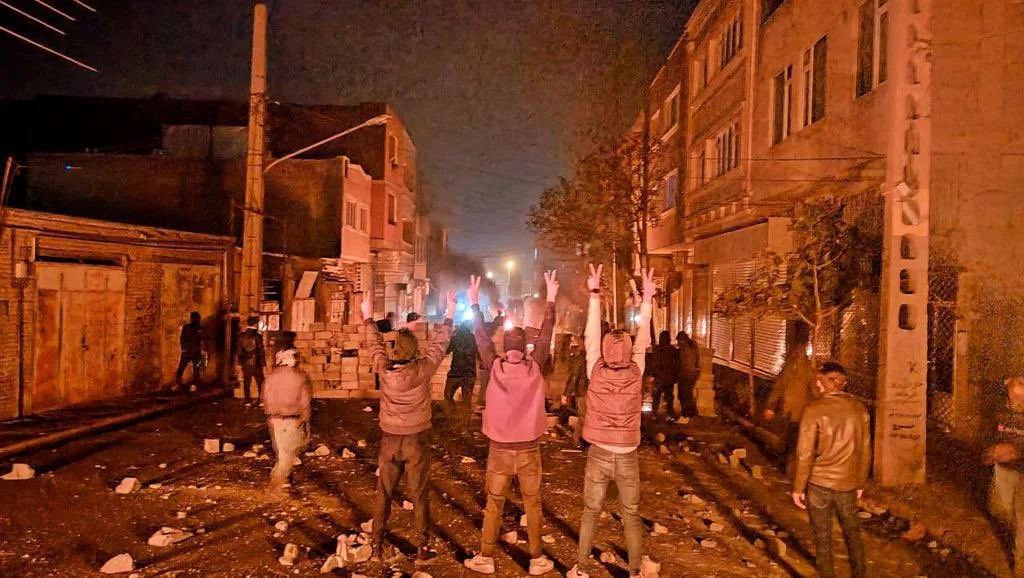 As Iranians mark the third anniversary of the lethal 2019 crackdown, at least 34 cities across the country went on strike on Tuesday November 15, 2022.
Dozens of cities including Tehran have also protested on Tuesday, chanting anti-regime slogans.
At least 18 cities from Kurdistan were reported on strike. Kurdistan has been mostly on strike in the past three months since the beginning of what Iranians are now calling a revolution.
In the Kurdish cities including Boukan, Sanandaj, Saqqez, Mahabad, and Kamyaran, hundreds of people took the street shouting "Death to the dictator."
According to the Hengaw Human Rights Organization, at least two people from Sanandaj and one person from Kamyaran were killed by anti-riot forces.
In 2019, the Islamic Republic of Iran killed 1500 people in three days. This is known as the deadliest crackdown on the history of the Islamic regime.
Shops were shuttered in Tehran's famed Grand Bazaar on Tuesday, as well as in the cities of Kerman, Mashhad, Esfahan, Rasht, Shiraz and Yazd. In several cities protesters have been chanting slogans such as "We do not want the Islamic Republic", "Death to Khamenei", "Death to the Dictator", "Women, Life, Freedom"
Iranian students have also continued their protests across the country on Tuesday.