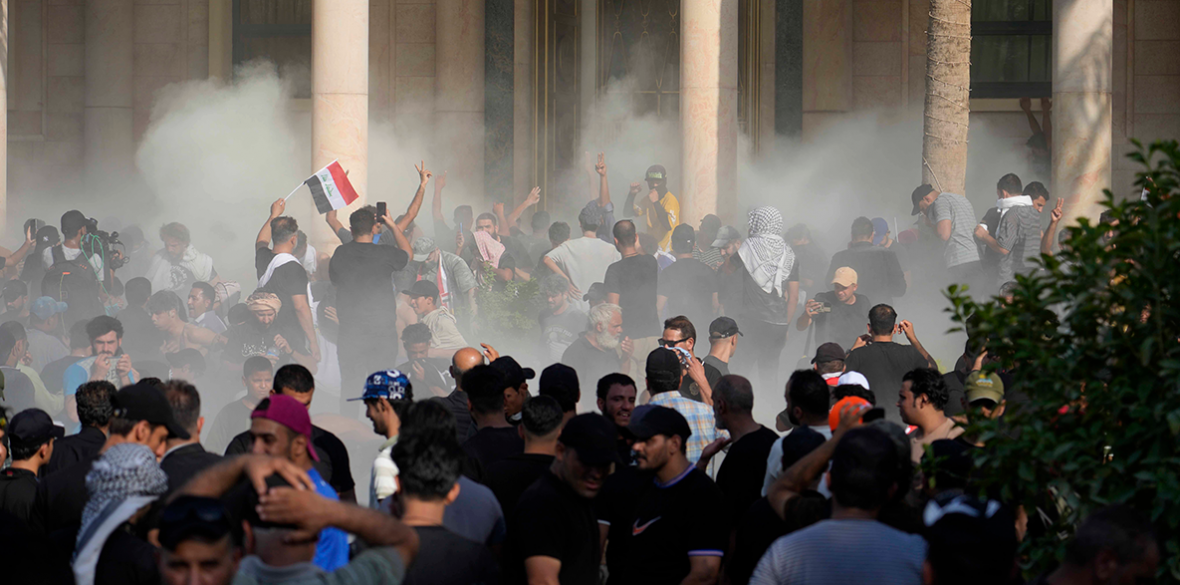 Armed clashes continued in Baghdad's Green Zone on Tuesday morning, with supporters of Shi'ite cleric Muqtada al-Sadr battling pro-Iran forces and government troops.
Rocket-propelled grenades and machine and heavy gunfire were used by both sides on Monday.
Government officials said the fighting had killed at least 30 people.
Sadr's movement positions itself against Iran-backed parties that dominate the Iraqi government, and many of his followers looked to the Iraqi-born, Iran-based Grand Ayatollah Kadhim al-Haeri as their spiritual leader.
Ayatollah Haeri resigned citing ill-health on Sunday. This is the first time a marja, the highest religious title within Twelver Shi'ite Islam, has ever resigned.
The move was immediately denounced by Mr Sadr as the result of Iranian government pressure.