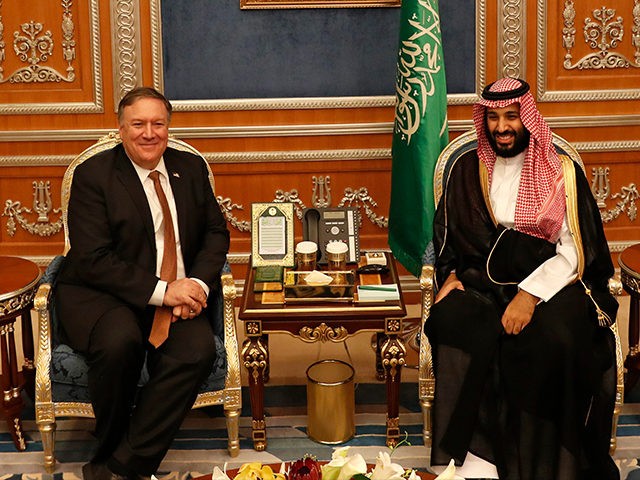 US Secretary of State Mike Pompeo visited Saudi Arabia on Monday to discuss Iran and the killing of Washington Post columnist Jamal Khashoggi, CBS News reported.
Pompeo met with Saudi King Salman and Crown Prince Mohammed bin Salman as a part of his Middle East journey.
He earlier visited Jordan, Iraq, Egypt, Bahrain and the United Arab Emirates.
"I want to talk to you about a couple of places we've been. We think we learned a lot along the way that will be important going forward," Pompeo was quoted as saying.
The prince replied that the Saudis would "try to add more positivity, as much as we can."
US President Donald Trump decided to support the Saudis regardless of any final conclusions by the CIA regarding the death of Khashoggi.
He released a statement saying, "Our intelligence agencies continue to assess all information, but it could very well be that the Crown Prince had knowledge of this tragic event – maybe he did and maybe he didn't!"
The US-based prominent journalist was killed on October 2th in the Saudi Arabia's consulate in Turkey. His murder was first denied by Saudi officials before saying on Saturday that he was killed during a fight inside the consulate.
Tramp further explained that, "the United States intends to remain a steadfast partner of Saudi Arabia to ensure the interests of our country, Israel and all other partners in the region."
 Iran has a fragile relation with is regional rivals, Saudi Arabia and Israel as well as their allies, the United States, especially since US President left Iran nuclear deal on May and impose harsh sanctions against Tehran partly for its interventions in Syria, Iraq and Yemen.