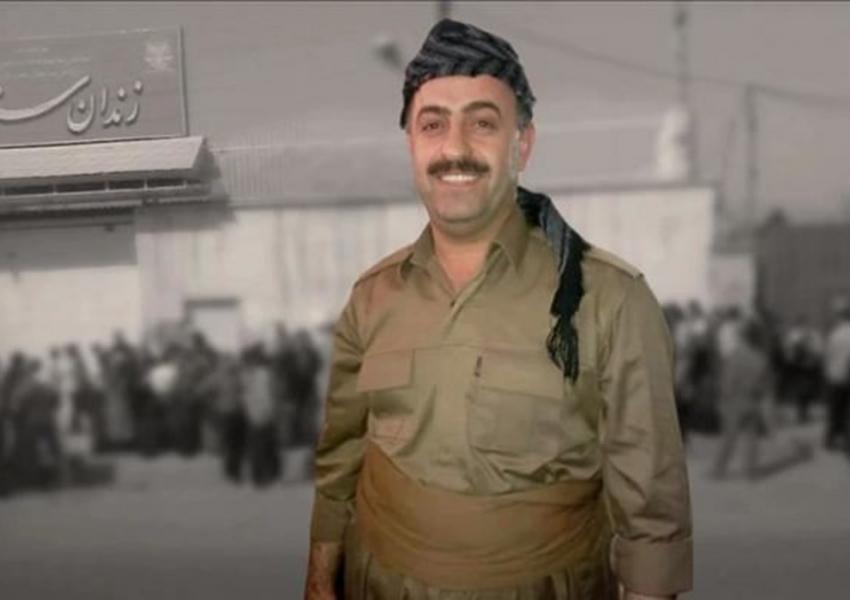 Haydar Ghorbani, a 48-year-old Kurdish political prisoner on death row, was executed in secret today in Iran without being allowed to see his family for the last time, Hengaw Organization for Human Rights reports.
He was transferred to solitary confinement at 11 pm on Saturday night, in Sanandaj Central Prison, Kurdistan province, where he was being held. His sentence was carried out at 4 am the following morning, Sunday, December 19.
The family was informed at 5 am that they could come to visit him before he was transferred to Tehran, Hengaw was told by them. Once they arrived in Sanandaj, they were taken to the cemetery and shown his grave and never got to see his body.
Ghorbani was arrested in 2016 in connection with the murder of three IRGC members by individuals affiliated with the Kurdish Democratic Party of Iran.  He was charged with "armed rebellion against the state" (Baghi) by the Revolutionary Court of Sanandaj.
He was convicted in 2020 "despite serious fair trial violations and the trial court confirming that he was never armed" and "based on torture tainted confessions obtained while he was forcibly disappeared", according to a report by Amnesty International.
In an interview given to AvaToday in late August, his former cellmate Ebrahim Yousefi said that Ghorbani was innocent and had been forced into falsely accepting his alleged involvement in the murder of the three IRGC members.
Yousefi told AvaToday he had seen evidence of Ghorbani having been subjected to severe torture and that he was made to give a forced televised confession by the intelligence agency.
Ghorbani's lawyer had repeatedly asserted that the charge of Baghi was groundless and not applicable to his case, and had appealed to the Supreme Court in accordance with Article 477 of Iran's Criminal Code of Procedure. The Supreme Court rejected the appeal and upheld the sentence in August 2021. Reportedly, another request was filed for a judicial review following this, the result of which remained pending.
Following Ghorbani's execution today, the people of Kamyaran in Iran's Kurdistan province, where his family is based, gathered outside Ghorbani's house and rallied to show their solidarity and protest over his execution despite threats made by the intelligence agency.
Haydar's brother Hossein Ghorbani has reportedly been arrested by the Iranian regime's security forces for protesting against his execution, locals have told Hengaw.