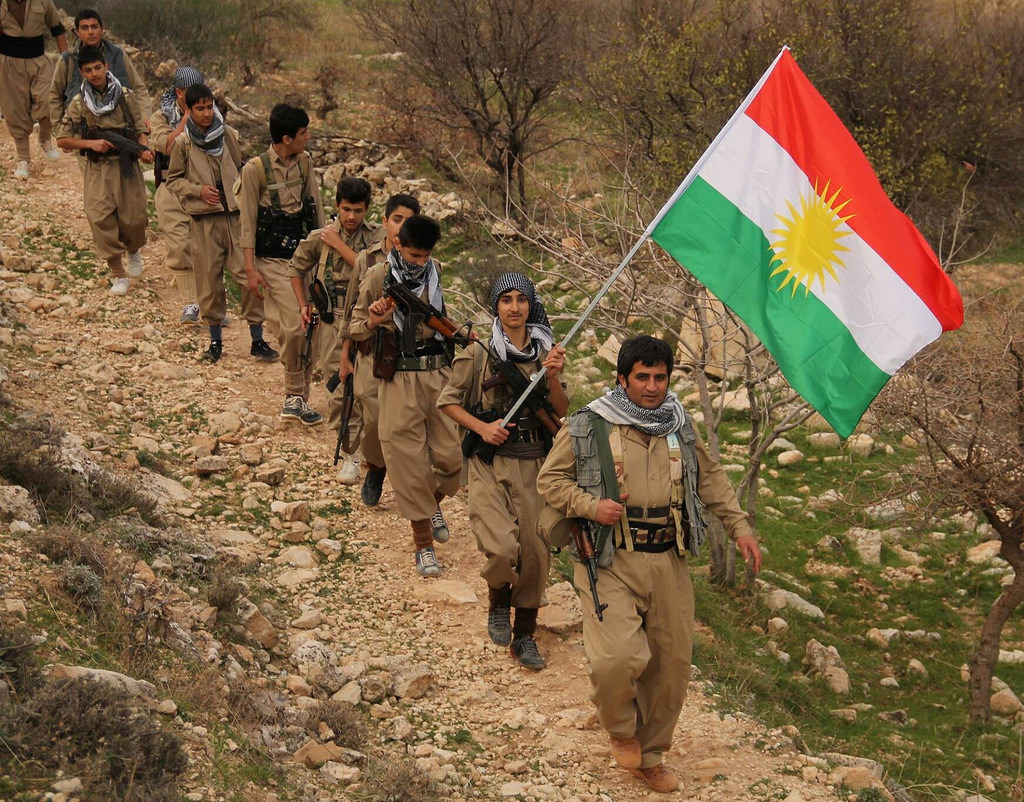 Iranian Revolutionary Guards on Thursday used artillery and drones to attack Kurdish forces based in neighbouring Iraq's northern Kurdistan region, the Iranian state media IRIB reported.
"In this operation, the headquarters of those conspiring against Iran's national security was destroyed," IRIB quoted the Revolutionary Guards as saying about the latest attack on the rebels based in neighbouring Iraq.
There are frequent clashes in the remote and mountainous border region between Iranian security forces and Iranian-Kurdish armed groups opposed to the Tehran government.
Iran's assaults came days after a top commander of Iran's Islamic Revolutionary Guard Corps (IRGC) warned Iraqi and Kurdish authorities that they could launch cross-border assaults on opposition groups based in the Kurdistan Region.
Mohammed Pakpour, the commander of IRGC's ground forces was quoted by Tasnim News Agency on Monday, threatening officials of Kurdistan Region for what he called "terrorist activities" of Kurdish-Iranian opposition parties located in the region.
In a joint statement, a group of Kurdish political parties condemned the threats, and said they will hold Tehran responsible for any harm to civilian populations.
Iranian forces periodically shell border areas with the Kurdistan Region.
Several Iranian Kurdish armed opposition groups have their bases in the Kurdistan Region's mountains. They sometimes clash with Iranian security forces in the Kurdish areas of western Iran
In the joint statement from Kurdish parties, issued by the Cooperation Center of Iranian Kurdistan political parties, they condemned Iran's threats and said they will hold Tehran responsible for any harm done to civilian populations and property, and the environment.