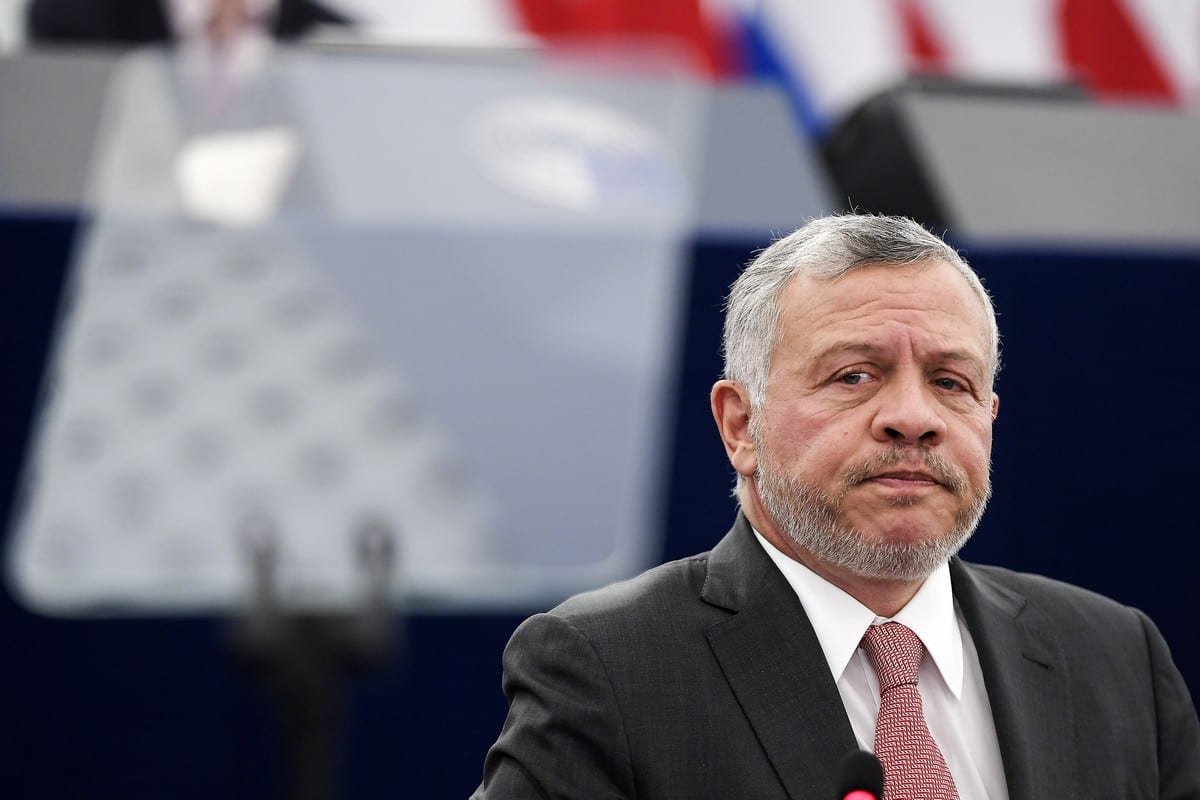 Iranian-made drones and missiles have attacked Jordan in increasing numbers, King Abdullah told CNN on Sunday.
He described the Islamic Republic of Iran as a great danger to the Hashemite Kingdom and the region. 
"Unfortunately, Jordan has been attacked by drones that have come out that are Iranian signatures that we have to deal with," Abdullah told CNN. He explained that the drone attacks had taken place over the past year and had increased.
Abdullah listed a number of issues related to Iran, including the nuclear program, ballistic missile development, cyberattacks, and attacks along Jordan's borders.
Iran's ballistic technology has improved dramatically. We've seen that, unfortunately, against American bases in Iraq. We've seen Saudi being the recipient of missiles out of Yemen. Israel from Syria and Lebanon, to an extent," the king said.
 "There are legitimate concerns in our part of the world on a lot of portfolios that the Americans are hopefully going to be able to discuss with the Iranians," Abdullah said.
"The nuclear program affects Israel as it does the Gulf," said Abdullah.