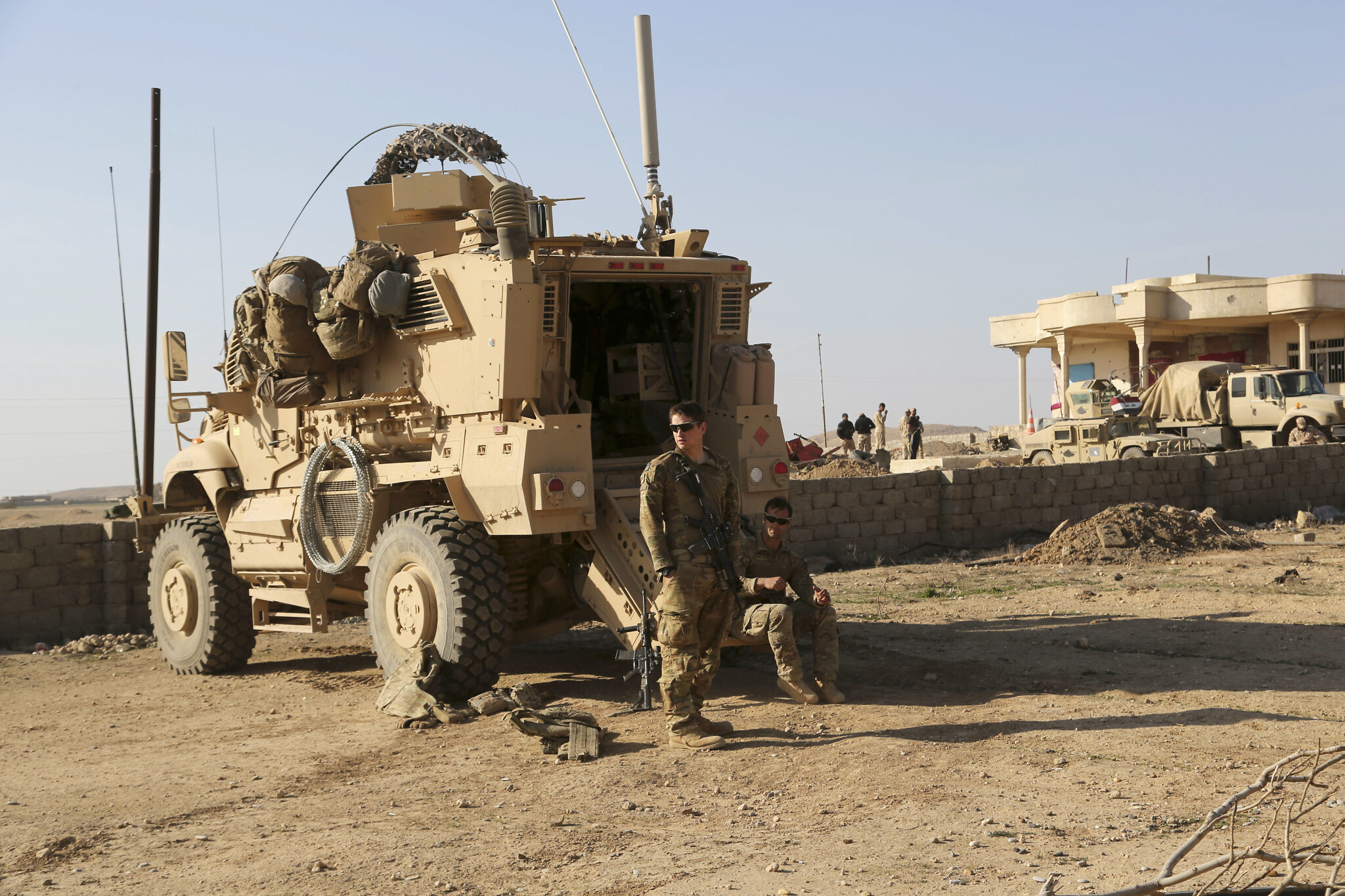 illustrative: US Army soldiers stand outside their armored vehicle on a joint base with Iraqi army south of Mosul, Iraq, February 23, 2017. (Khalid Mohammed/AP/File)
Associated Press on Sunday cited two senior US intelligence officials declaring that Iran has made threats against Fort McNair, an Army post in the US capital, and against the Army's vice chief of staff.
"They said communications intercepted by the National Security Agency in January showed that Iran's Revolutionary Guard discussed mounting "USS Cole-style attacks" against the Army post, referring to the October 2000 suicide attack in which a small boat pulled up alongside the Navy destroyer in the Yemeni port of Aden and exploded, killing 17 sailors," the news agency reported.
Threats also has been made by Iran to kill Gen. Joseph M. Martin and plans to infiltrate and surveil the installation, according to the officials, who were not authorized to publicly discuss national security matters and spoke on condition of anonymity, AP reported.
Iran's behavior could make diplomatic talks around a return to the 2015 nuclear deal more difficult.
US President Joe Biden has supported the idea of returning to the accord, from which Donald Trump exited in 2018, but has insisted that Tehran first resume full compliance.
However, Iran showed zero interest in altering its behavior. Last week Iran State TV broadcasted video footage of the second vast underground missile base capable of "remote warfare" this year.
Experts warn the move will probably increase security concerns in the region and the West over Tehran's vast missile programme.