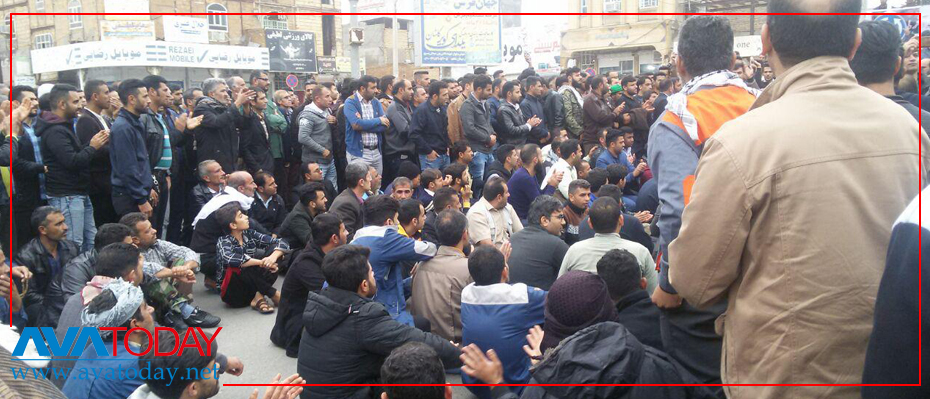 Workers of Haft Tappeh Sugarcane Factory received one month salary on Monday and yet took the streets for the 22nd ongoing days, demanding regular payment, release of jailed workers and communization of the factory.
"The factory paid our salary for one month in order to convince us to break the strike," an employee of Haft Tappeh told Avatoday, "but the workers rejected to stop the strike unless they fully meet their demands."
The worker who spoke to Avatoday on condition of anonymity said that they have three conditions to go back on their work, which are regular monthly payment, freedom of jailed workers and nationalizing the factory.
According to the information obtained by Avatoday, the factory announced that they are ready to give another full-month salary if the workers break the strike, a proposal which rejected by the protesters.
 "We will go on with the strike until all of our demands are met," he quoted the workers.
Haft Tape Sugarcane Factory was formed in 1975. According to the rules of the factory since its establishment until the day it was privatized, all the retiring-workers of the factory were able to bring one of their family members to works instead of them under a rule named "son instead of father."
In the Iranian Arab-dominated city of Ahwaz, workers of Khuzestan Steel Company (KSC) also has been taking the street in support of workers of Haft Tappeh as well as protesting delayed salaries.
Thousands of workers of KSC gathered in the streets in Ahvaz on Monday chanting "our country is home of thieves, it is the symbol (of thievery) in world."  
Human Rights Watch, on Monday November 19 criticized Islamic Republic officials for suppressing teacher and labor activists.
"Iranian authorities have increased targeting of teachers and labor activists in recent weeks for organizing and conducting peaceful protests," Human Rights Watch said in a statement.
Heather Nauert, US department of State Spokesperson supported the strike of Haft Tappeh workers on November 19.
"Khamenei claims there is no "real" democracy in the world like Iran's democracy. A reminder: Real democracies don't arrest laborers for peacefully protesting about their unpaid salaries, "Nauert twitted, using the Persian hashtag "#کارگران_هفت_تپه," which Iranian use it referring to the Haft Tappeh workers movement.
Students in Tehran University also gathered on Tuesday in support of workers of Haft Tappeh Sugarcane Factory and chanted "we are the son of workers and will stay alongside them."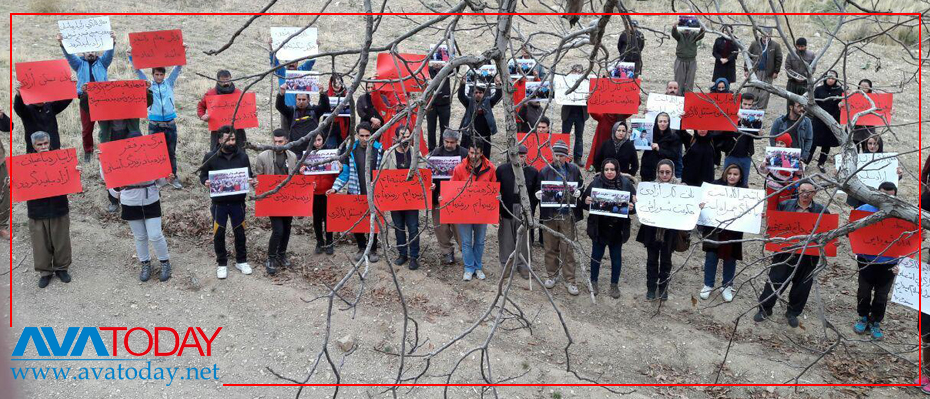 Labor activist in the Kurdish city of Sanandaj showed their support for the workers' movement on Friday.
Iran is facing a harsh financial situation since the US president Donald Trump left Iran's nuclear deal in May and re-imposed the international sanctions.