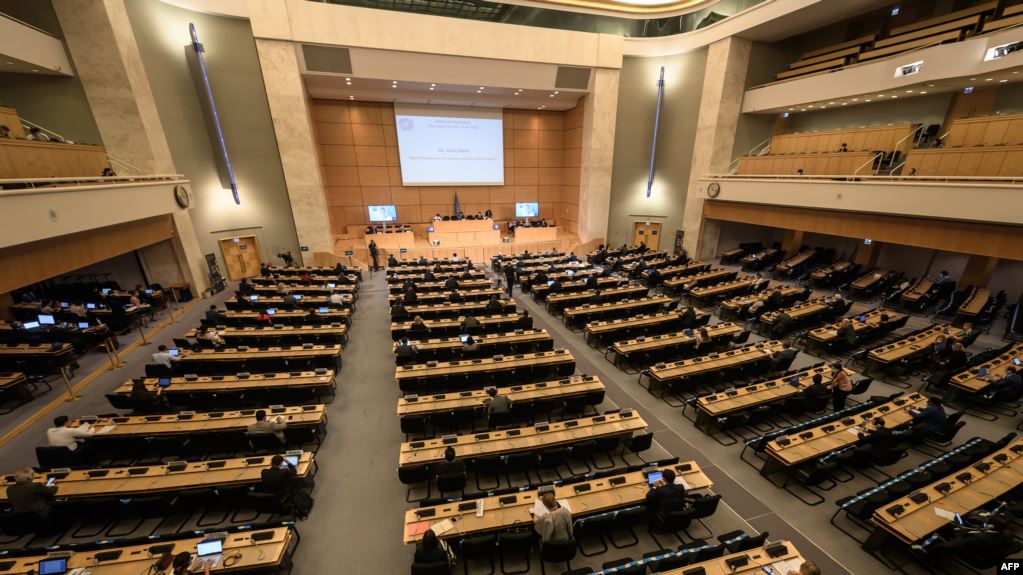 A general view on the opening of a meeting of the United Nations Human Rights Council (Photo by Fabrice COFFRINI / AFP)
In a joint statement, the 47 member states of UN Human Rights Council condemned the execution of a young Iranian Wrestler Navid Afkari and slammed the country for human rights violations. 
The statement was read by the German representative to the UN Human Rights Council.
 The member nations expressed concern over frequent human rights violations in Iran, including "arbitrary detentions, unfair trials," forced confessions, and acts of torture against detainees arrested during recent protests in Iran.
The statement also mentioned the sudden execution of Afkari as an obvious example of the regime's violation of human rights.   
Afkari, 27, was executed on September 12 after being convicted of murdering a government employee during the 2018 protests in an unfair trial.
He constantly denied the accusations and said he was forced to a false confession under torture.