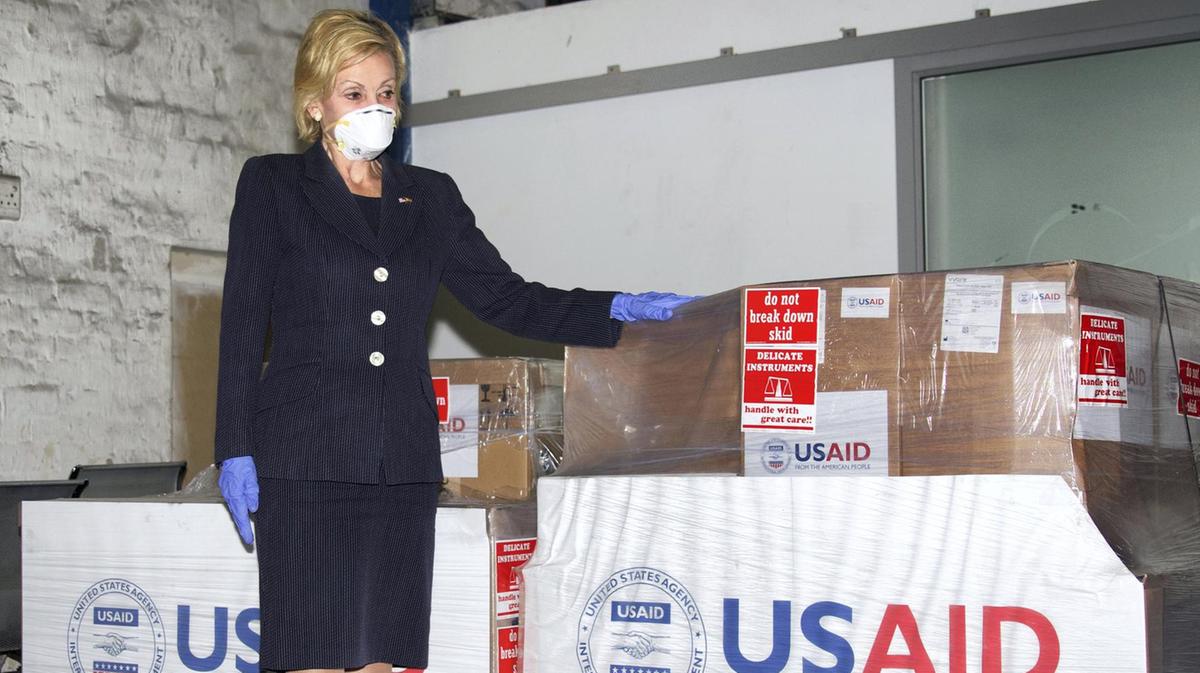 Lana Marks, the US ambassador to South Africa, poses with Covid-19 supplies in May. She took over her diplomatic role in October 2019. AP Photo
Iran is involved in an assassination plot against Lana Marks, US ambassador to South Africa, allegedly as a retaliation for the death of Iranian Revolutionary Guards' commander of Quds forces Qassem Suleimani in a US drone strike, Politico reported.
US Authorities have been aware of the threat against Lana Marks since the spring. Yet in recent weeks intelligence reports have discovered more details of the plan, Politico reported, citing two government sources.
According to an unnamed official, the Iranian embassy in the South African city of Pretoria is involved in the plot.
Tensions continued to increase between the two old foes following the strike.
US tightened sanctions on Iran and is attempting to extend a UN arms embargo on the country, which is due to expire in October under a 2015 nuclear deal.