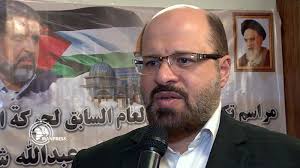 Khaled Al-Qaddoumi, the Hamas representative in Tehran said Iran, Turkey and Qatar can form an economic and political alliance in the region.
In an interview with Tehran Times, Al-Qaddoumi said he believes the region is in need of a strong alliance to oppose the "Israeli occupation and foreign interventions".
About an alliance between Turkey, Iran and Qatar, Al-Qaddoumi said it "is the right recipe for the dignity and prosperity of the region and Islamic countries".
Asked about the recent normalization between Israel and the UAE, Al-Qaddoumi said: "This deal simply is a concession given by the Emirates to Netanyahu and Trump, two persons who are suffering a lot of political crises in their own regimes."