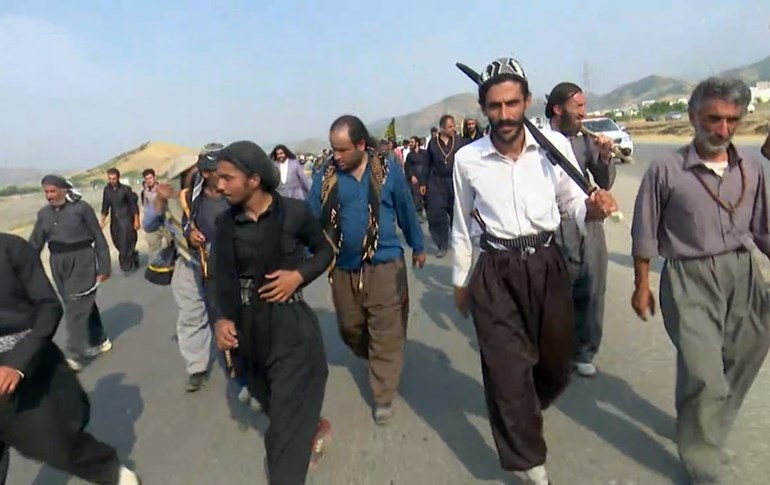 Iranian Revolutionary Guards on Thursday opened fire on hundreds of Dervishes who were trying to pass the Bashmakh border gate to attend the funeral of Sheikh Mohammadi Kasnazani in Suleimani.
Dervishes are members of a Muslim (specifically Sufi) religious order.
The Dervishes who passed the border amid coronavirus shutdown are the followers of Sheikh Mohammadi Kasnazani who died in the United States last week at the age 82.
Borders between Iran and Iraqi Kurdistan are closed since the spread of the coronavirus.
Several of dervishes have been wounded, an eyewitness told Avatoday, three of them are in critical condition according to a source in the hospital.
Kurdish security forces were unable to control the dervishes and they are headed towards Suleimani where the funeral of Sheikh Mohammadi Kasnazani is scheduled to be held on Friday.