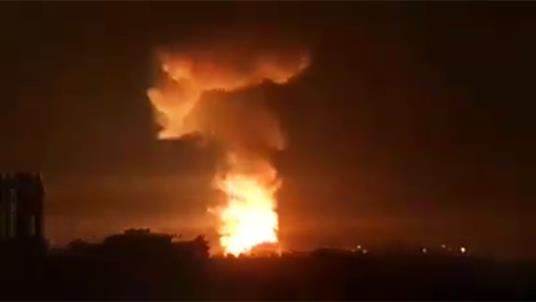 At least six members of pro-Iranian militias in Syria, including four of Syrian nationalities, were killed overnight after an unidentified aircraft targeted Iranian bases in the eastern Syrian city of Deir ez-Zur, Syrian human rights observatory group reported.
"The strikes targeted positions of regime forces as well as Iranian militias in the village of Al-Abbas in the countryside of Al-Bukamal city, east of Deir ez-Zor," The Syrian Observatory for Human Rights said on Saturday.
There was no immediate claim of responsibility, but several reports accused Israel of carrying out attacks against Iranian forces and their proxies in Syria.
 In the past few years, airstrikes attributed to Israel have targeted dozens of sites belonging to Iran and Iranian-backed forces in Syria.