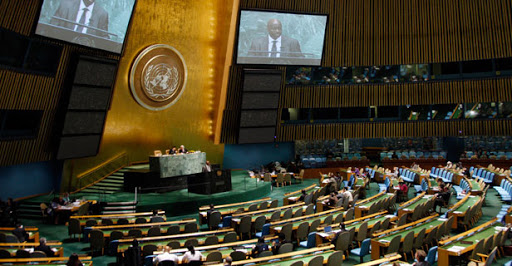 AvaToday caption
Russia and China have started building the case at the United Nations against US efforts to trigger a return of all sanctions on Iran at the Security Council, Reuters reported late Tuesday.
"Russian Foreign Minister Sergey Lavrov and the Chinese government's top diplomat, Wang Yi, both wrote to the 15-member council and UN chief Antonio Guterres as the United States threatens to spark a so-called sanctions snapback under the Iran nuclear deal, even though Washington quit the accord in 2018," the report said.
Lavrov has reportedly called the US being "ridiculous and irresponsible" in his letter on May 27.
"This is absolutely unacceptable and serves only to recall the famous English proverb about having one's cake and eating it," Lavrov wrote.
Washington has threatened to start a full return of UN sanctions on Iran if the Security Council does not extend an arm embargo due to expire in October.
The arm embargo against Iran was part of the 2015 nuclear deal with Iran.
"The United States, no longer a participant to the JCPOA (nuclear deal) after walking away from it, has no right to demand the Security Council invoke a snapback," Wang wrote in his June 7 letter.
US President Donald Trump quit the deal in 2018, calling it "the worst deal ever."