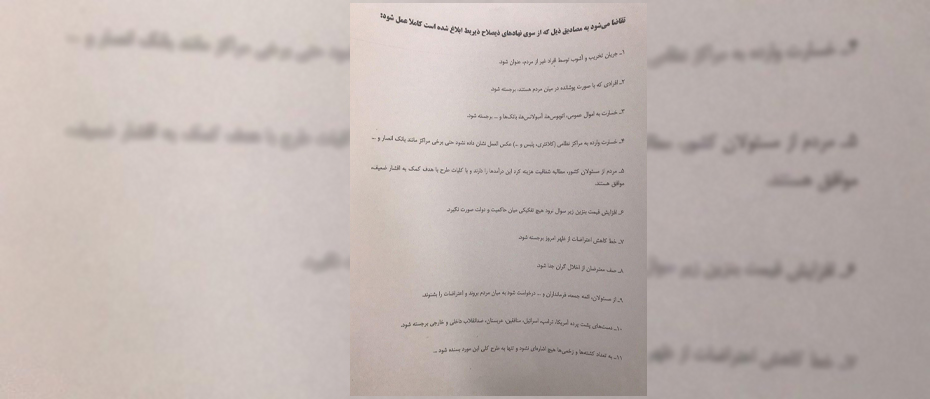 The Supreme Security Council in Iran released a list of instructions to the  journalists, guiding them on covering the news of ongoing protests in a way that assist the regime in its agendas.   
The list, a copy of which was received by Avatoday on Sunday, includes 11 points, ordering local journalists to blame foreign states and oppositions for the current unrests.
"Highlight the role of US, Israel, Trump, Saudi Arabia, interior and exiled anti-revolutionaries in the protests," the council asked the journalists.
"The number of casualties must not be mentioned in your news. You may mention that there are human casualties but avoid giving further details," the list read.
The Iranian journalists were also asked to highlight the public destruction by protesters and advised to blame "thugs."
Iran's Supreme Leader Ali Khamenei on Sunday backed the government's decision to triple petrol price and asked the security forces to "bring back security and stability to the country."
He called the protesters "thugs" and asked "people" not to follow them.
Since the hike, Iranians in major cities have abandoned their cars on the streets and joined demonstrations.
Security forces have brutally attacked people and killed at least 30 people and wounded hundreds more.