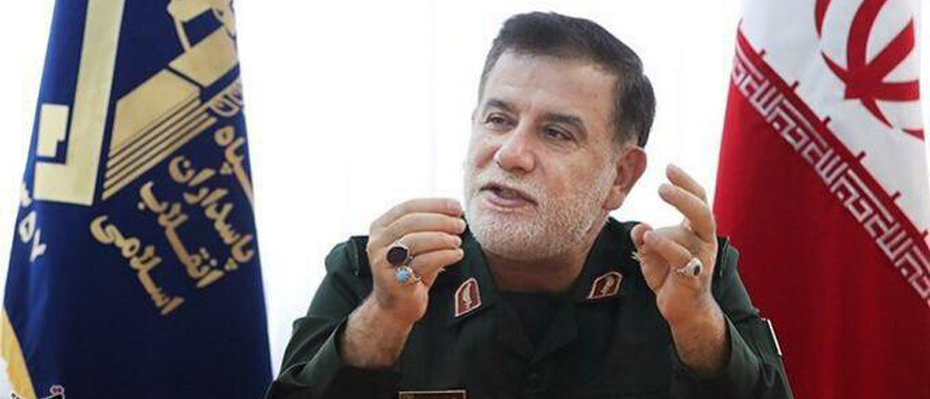 Israel is surrounded by the Islamic Republic's Revolutionary Guards from all directions, a general within the US-labeled terrorist organization told state's Tasnim agency.
Iranian Revolutionary Guard Corp's deputy commander Abbas Nilforooshan said Israel is too weak to be a real threat to Tehran, adding that "the powerful Iran is surrounding the Zionist regime from east, west, north and south."
Iranian forces have been beat by Israelis for about 250 times inside the Syrian soil, all of which were not covered by Iranian media.  
"We do not intend to begin a war, but have prepared ourselves for any confrontation and war. If the aggressors start a war, we will enter this battlefield, because we believe the theater of such war will be so broad, "Nilforooshan said. 
Iranian bases struck by unknown aircraft in Iraq near Syrian border late on Friday, The Times of Israel reported.
This is not the first time that a clash is reported in the area. Militias in that region have been hit by several airstrikes in recent weeks. Some sources blame Israel for the attacks, but the country did not officially claim the responsibility.