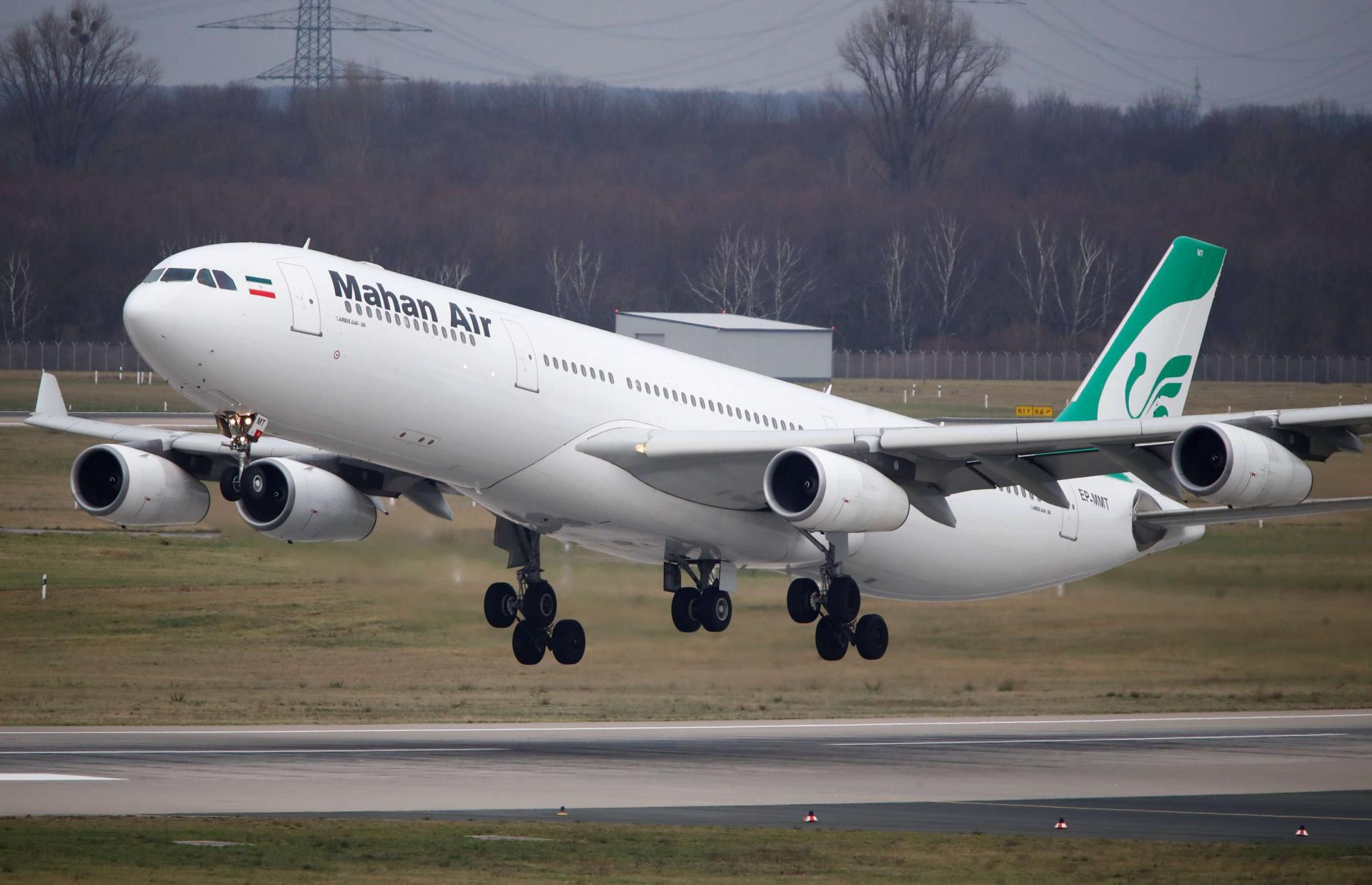 According to confidential information received by Avatoday, the Iranian airliners use different ways to bypass US sanctions including emergency landing.
According to multiple sources, who talked on condition of anonymity, Mahan Air is planning to hand over a Boeing 747 with the registration number of EP-MNB to Venezuela by faking a need for emergency landing.
Mahan Air, Iran Air, and other Iranian airways, which are under the control Islamic Revolutionary Guards, have been buying airplanes registered through third parties.
Avatoday found out that most of these newly-purchased airplanes are landed in Armenia and Iraq. Iran then use a fake emergency landing over Iran's airspace to keep the airplanes inside the country.
An example of this case was a flight from Armenia to UAE over Iran's airspace. The airplane then announced, "an emergency landing due to technical problems" and stayed in one of the Iranian airports. Tehran has announced later that it has purchased the airplane and will use it for domestic flights. 
Mahan Air Boeing 747, with registration number of EM-MNB departed Mahan Air hanger towards Mehrabad airport on Saturday, August 31. It is one of the 747-400 airplanes that the US has ordered to be returned. Allegedly, Mehdi Maghfouri is the pilot of the plane. According to international aviation laws, one pilot is not allowed to fly with two types of planes. But, Mehdi Maghfouri flies with both Airbus 340, and Boeing 747-400.
The first flight of this plane was from Tehran to Mashhad, but there has been no record of this flight on the Flight Radar website.
Avatoday has obtained information that an Iranian company under the name of 'Blue Sky' was registered by Mahan Air in Armenia many years ago.
Mahan air has also purchased three airplanes of 330 and 340 Airbuses via Iraq, and located them in Baghdad airport. The Iranian airline company has close links with the Iraqi Al-Naser Airlines. This Iraqi airline operates as a medium for Mahan Air to bypass US sanctions.
The information obtained by AvaToday also reveals Ukrainian UM Air has bypassed US sanctions in favour of Iran for a very long period.
Reza Hadadian the CEO of Varesh Airlines and Mahtab Gostar is one of the main shareholders of the Ukrainian UM Air. Reza Hadadian is closed to Hossein Marashi, the former Iranian vice president.