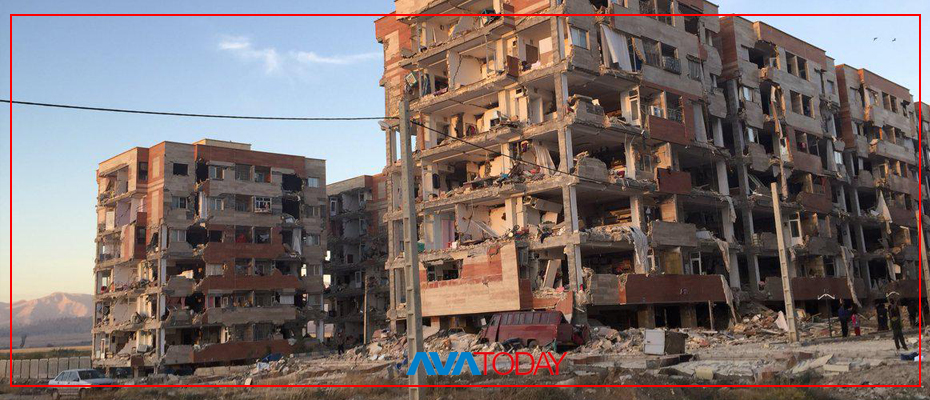 Numbers of earthquake victims in Iran's western province of Kermanshah, who have suffered a huge earthquake earlier this year, made a complaint on Tuesday in the Ministry of Defense as they still live in ruins.

A video received by Avatoday shows a number of these victims, both men and women, who are holding their complaint forms, concerning over remaining without shelter throughout the year.
Several companies under the control of Ministry of Defense signed a contract earlier to build up the ruined homes in Kermanshah, but have canceled the contract later, blaming the sharp inflation rates and high cost of the materials.  
"It has been for several months since they have signed a contract with us. Now they said materials are expensive, they forgot the deal we made," said an elder man taking about the companies who had a contract to repair or rebuild the houses.
"I am afraid we will remain homeless for coming winter," he explained.   
The province was the hardest hit area of the 7.3 magnitude earthquake which has shaken the Iraq-Iran border the evening of November 12, 2017 which left thousands of people dead, wounded and homeless.
Since the November 12 earthquake, 1,600 aftershocks have been recorded in Kermanshah.